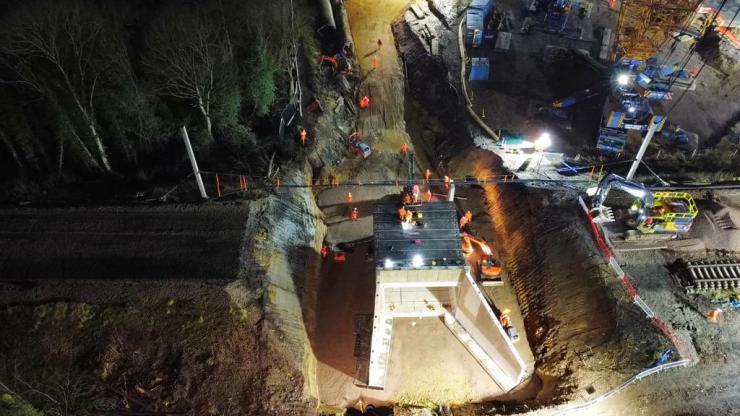 The bridge is part of a project to link the Stroudwater Navigation Canal to the national waterway network. The current bridge has a narrow opening too small to allow boats to pass underneath.
The project involves the installation of the concrete box sections that will house the new canal channel and towpath. The new bridge concrete sections were cast on site ahead of this week's operation to lift them into position.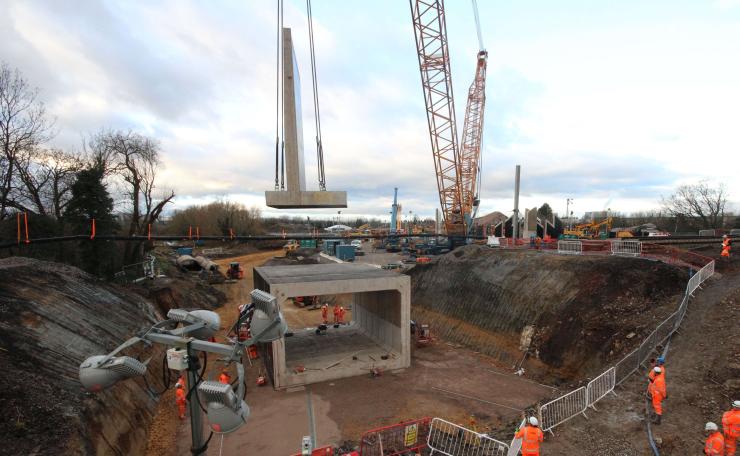 The work is being carried out by Network Rail on behalf of the Cotswold Canals Connected project, led by Stroud District Council and the Cotswold Canals Trust. Network Rail appointed Alun Griffiths Construction in October 2020 to undertake the work.
The sections of the new bridge are of different sizes up to a maximum weight of 64t. They have been lifted into place by crane during a seven-day closure of the railway.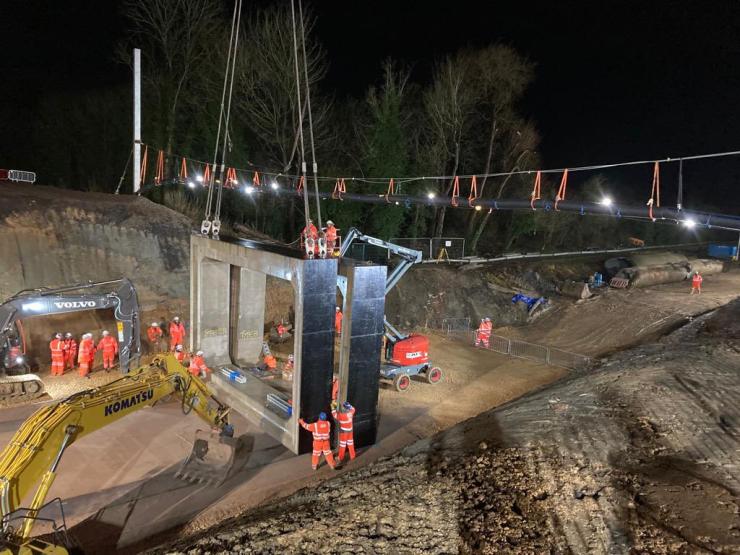 The work was carried out around the clock by a team of 150 people each day working on three shifts per day. To enable the work to be completed, an approximately 230m length of the canal had been drained.