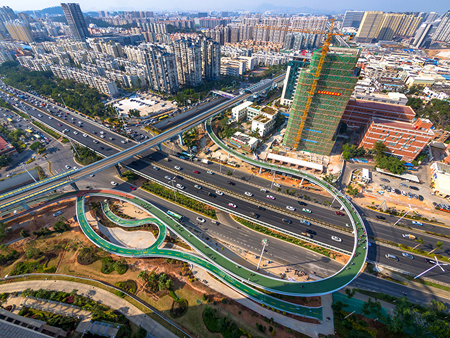 The 7.6km-long structure was designed by architect Dissing & Weitling working with JSTI Engineering and is intended to promote greener and more sustainable transportation options. The bridge carries cyclists through the downtown area alongside the bus rapid transit line, at a height of 5m and on 30m steel spans which are formed of a closed box with steel piers under the centreline and an epoxy surfacing on the top deck.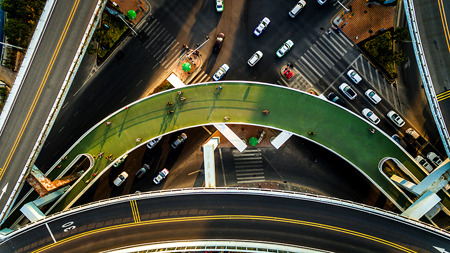 It connects Xiamen's five main residential areas and three business centres, and has 11 entry and exit points along the route, providing the city's commuters with easy access to public transportation such as bus stations, overpasses, shopping centres and public buildings along the route.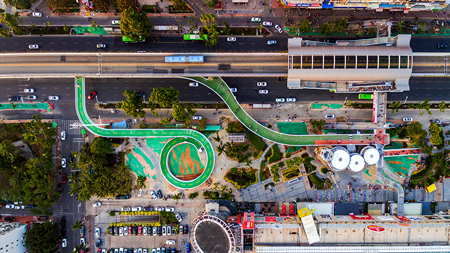 Construction was completed rapidly, with work beginning in September last year and the bridge starting trial operations just ahead of the Chinese New Year celebrations this year. The cycleway was designed for the City Government of Xiamen, Xiamen Municipal Planning & Design Administration by Dissing & Weitling architecture and JSTI Engineering, and built by contractor CSCEC Steel Structure. Dissing & Weitling designed a similar, but much shorter, link for the city of Copenhagen in Denmark – the 230m-long 'Bicycle Snake' bridge opened in 2014.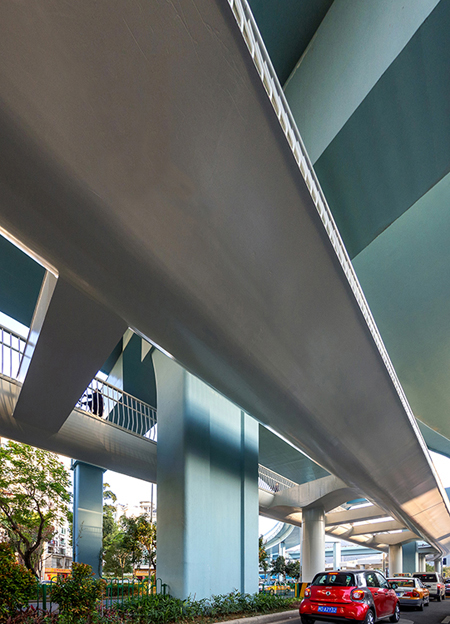 Photos: Dissing & Weitling