With work on the pedestrian and cycle bridge across the M8 nearing completion, contractor BAM recently craned the staircase into position to provide access to the crossing alongside a ramp. The stairs are believed to be largest printed concrete structure in the UK to date, and will help connect Glasgow City Centre to the Sighthill area, forming a new sustainable transport corridor. Once fully installed they will be clad in granite, creating a slip-free finish.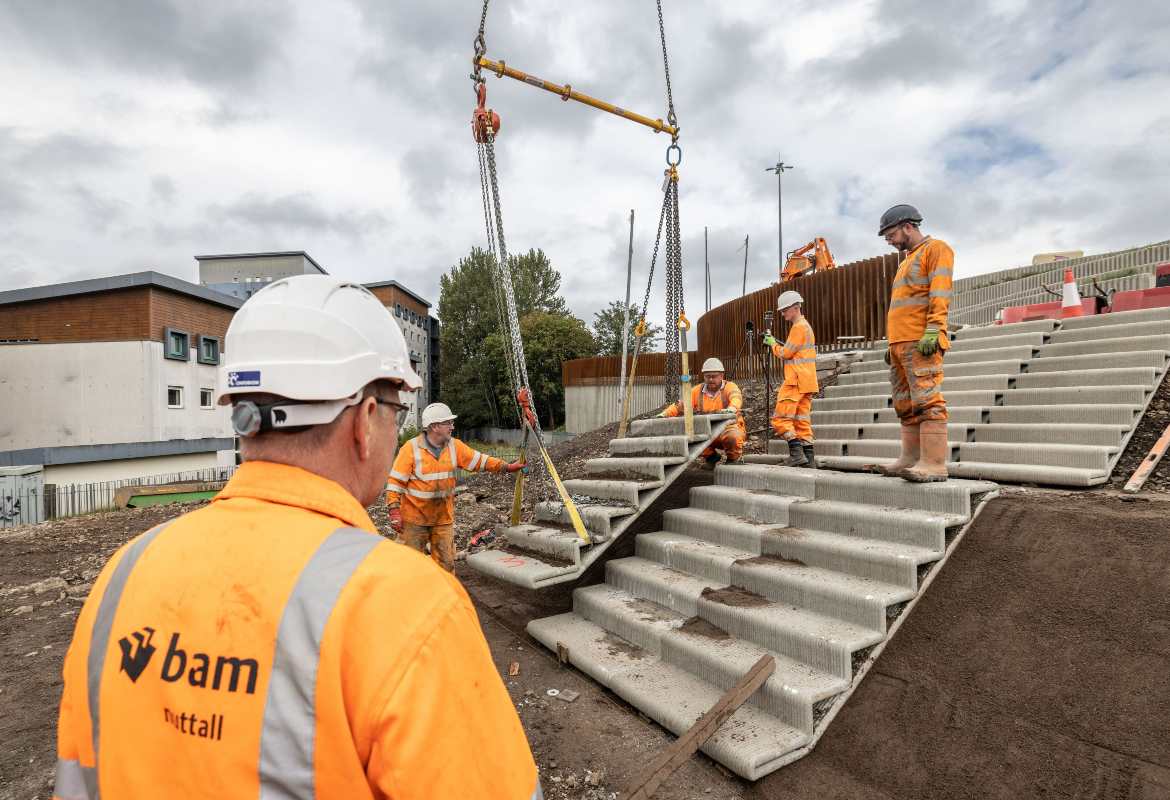 BAM claims that 3D printing the steps allowed for precise shapes which would have been difficult to achieve with traditional formwork, and reduced waste by 40% compared with traditional methods.
Weber Bemix printed the steps in its Netherlands factory before shipping them to Scotland. Printing offsite reduced concerns related to weather and safety, and sensors were embedded into the materials to monitor mortar quality during the printing process.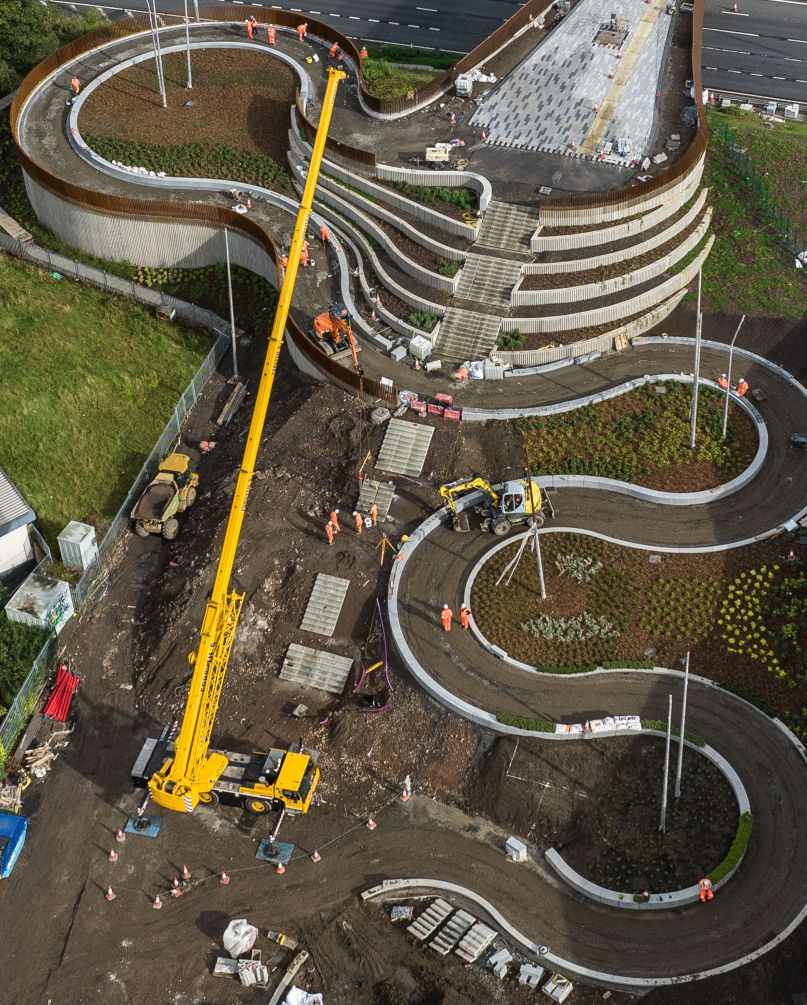 Ian Steele, BAM Contracts Manager, M8 Footbridge, said, "Although this part of the landscaping will ultimately be hidden from sight, it marks a huge step forward for BAM in how we modernise our approach to construction – reducing risk, improving efficiency, and driving down our carbon footprint.
"The use of this technology is in its infancy, but the aspiration is that interest and application grow to such a degree that we can invest in a UK-based printing facility, which would improve how we construct within the UK".