A team from Spencer Group team will carry out the work to remove, replace and then resurface almost all of the footway panels on the approach spans on both sides of the Grade I listed Menai Suspension Bridge.
The bridge crosses the Menai Strait between the island of Anglesey and mainland North Wales and, when opened in 1826, it had the longest span in the world at 176m.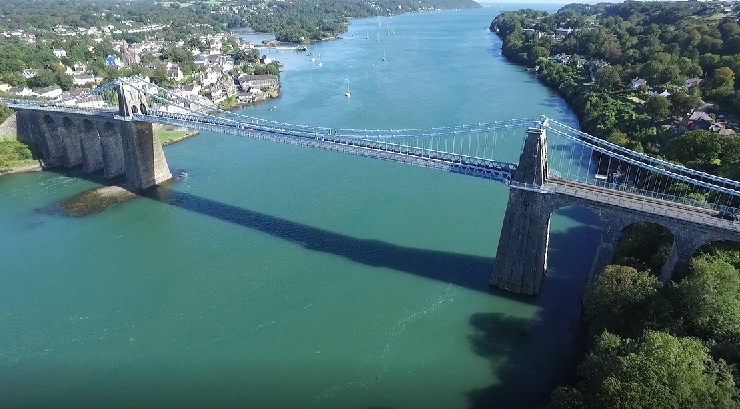 Above: photo by UK Highways A55
It was designed by Thomas Telford, who became the first president of the Institution of Civil Engineers.
Spencer Group also began work recently to refurbish and rebuild the 200-year-old Union Chain Bridge, the only operational suspension bridge in the world that pre-dates, by just six years, the Menai Suspension Bridge (link opens in new tab).
Working on behalf of client UK Highways A55, Spencer Group will begin the works on the 417m-long Menai structure in January. The project is estimated to run for 23 weeks.
Luke Fisher, sector lead for bridges and structures at Spencer Group, said: "Early contractor involvement on the Menai Suspension Bridge project meant we began working with UK Highways A55 Ltd three months before we were awarded the contract, building a strong working relationship with the client and helping to establish the most efficient methodology for the works."
Kerry Evans, operations manager of UK Highways A55, said: "The early engagement with Spencer Group provided us with workable options to carry out the remedial works. Those early conversations are vital for a client to understand and appreciate the complexity of a project and the path through to delivery. Spencer Group has been instrumental in developing the strategy to carry out the works and the early engagement provided the client and designer with insights into situations not previously considered."