Spencer Group will carry out a programme of essential works to preserve the 200-year-old Union Chain Bridge linking England and Scotland.
The contract, awarded by Northumberland County Council, involves dismantling the bridge and carrying out a complete refurbishment and rebuild to mark its bicentenary.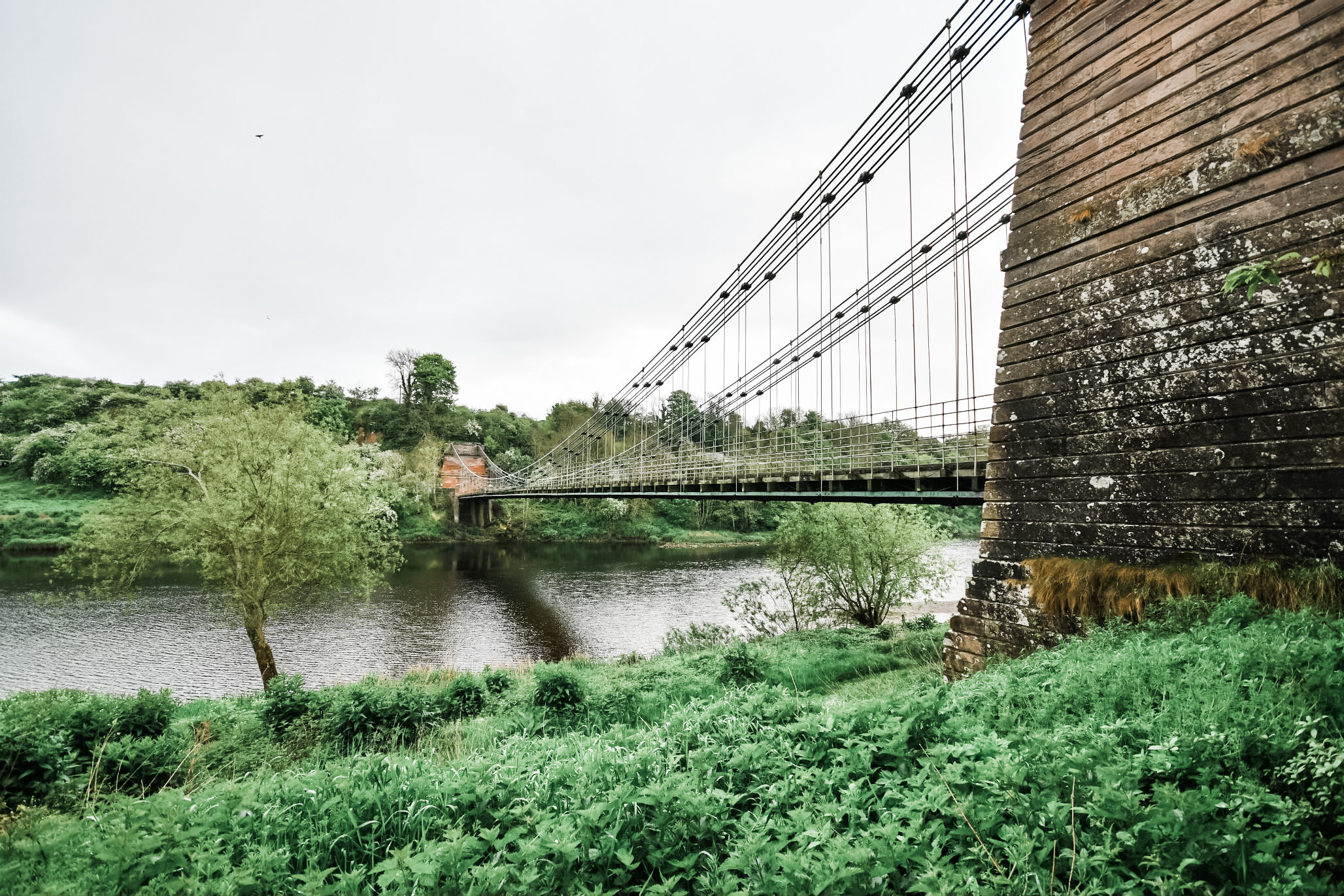 A key element of the project will be to ensure all modifications are in keeping with the historical significance of the bridge. This will involve restoring, rather than replacing, the existing suspension chains, including 444 chain rods, 31t of wrought iron chains, 800 cast iron chain pins, and 170 wrought iron hangers. The same type of stone will also be used to repair masonry work on the bridge's two towers.
Spencer Group Managing Director Gary Thornton said, "We're delighted and honoured to have been selected to carry out such an important project. It's both a pleasure and a privilege to have been given the responsibility to preserve this precious structure for future generations."
The English and Scottish approach roads will also be remodelled to incorporate parking for visitors to the bridge, which is a popular tourist attraction.
The project is expected to take 16 months to complete, during which the structure will be shut to traffic.
With a single span of 137m, the historic crossing over the River Tweed from Horncliffe in Northumberland to Fishwick in Berwickshire was the longest wrought iron suspension bridge in the world when it opened in 1820.
It is credited with being a catalyst for bridge innovation, influencing the design of other famous structures such as the Clifton Suspension Bridge.
The Union Chain Bridge remains the world's oldest suspension bridge still carrying traffic and is both a Grade I listed building in England and a Grade A listed building in Scotland