With the Great North Run completed and the kittiwakes fledged, scaffolding was installed on the Gateshead Tower of the iconic Tyne Bridge in Newcastle, northeast England, marking the start of a major restoration.
The 94-year-old through-arch bridge is used as a nest site by 1,000 pairs of kittiwakes. It is the UK's most inland colony of these endangered gulls, which have distinctive, black-tipped wings. Kittiwakes and their nest sites are protected by law so work was planned around their breeding season. The work is expected to take four years, so, following consultation with ornithologists and wildlife organisations, kittiwake hotels will be built into the scaffolding to compensate for the loss of nest sites.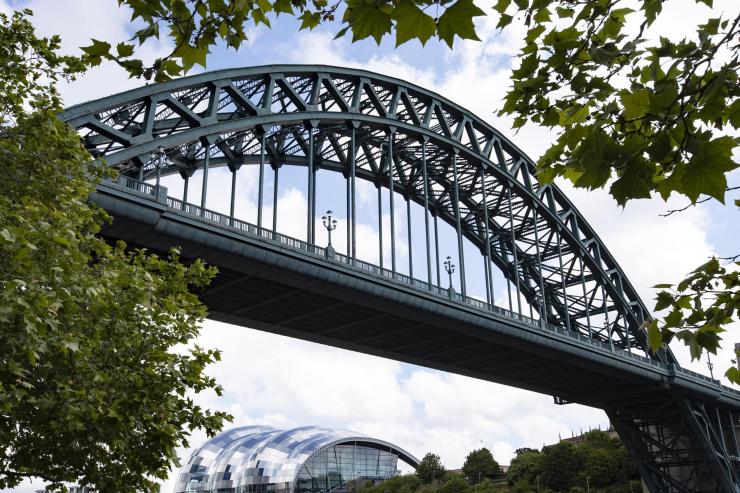 The start of work was also timed to allow the Great North Run half marathon to take place last Friday.
The project increased in cost after a summer 2022 inspection found that the work required was more extensive than expected (link opens in new tab). The total now stands at US$40 million. It includes structural repairs and upgrades to many parts of the steel bridge, which is used by 70,000 vehicles a day. The bridge is Grade II listed by Historic England, so the focus is on repair of components rather than replacement.
The contractor is Esh Construction, which is based in northeast England. The bridge is jointly owned by Newcastle City Council and Gateshead Council. The project is funded by a grant from the UK Department of Transport.