Transport Scotland has awarded the US$20.2-million contract to replace an 80m section of the Kincardine Bridge to Balfour Beatty.
The project, with main works on site expected to get underway from early summer, will involve demolishing the Kincardine Bridge's southern piled viaduct and replacing it with a completely new reinforced concrete structure. Construction is expected to take two years.
The southern piled viaduct has been supported by a steel propping system since 1992. The replacement of the southern piled viaduct will help to ensure the Kincardine Bridge's long-term availability for service as a key trunk route.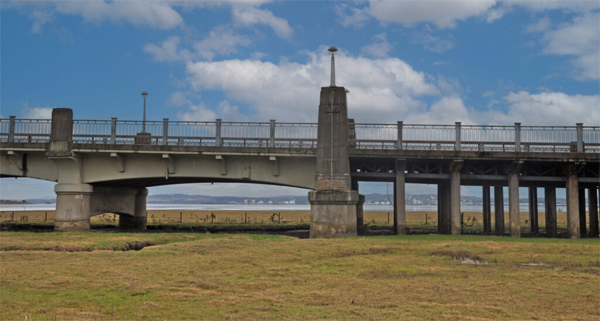 Disruption to road users will be minimised during the project by diverting traffic along a temporary two-lane bridge, to be constructed alongside the old viaduct. This temporary bridge will also provide access for pedestrians.
Once complete, the new viaduct will be similar in appearance to adjacent spans on the original bridge, with lampposts and parapets from the demolished viaduct reinstated on the new structure.
Transport Scotland's operating company for the South East of Scotland, BEAR Scotland is managing the project. Detailed design has been carried out by Jacobs.