WSP has been appointed for the design of the new pedestrian and cycle bridge over the River Great Ouse in St Neots.
The bridge will have a main span of about 65m and the site in which the bridge will rest is in proximity to two scheduled ancient monuments.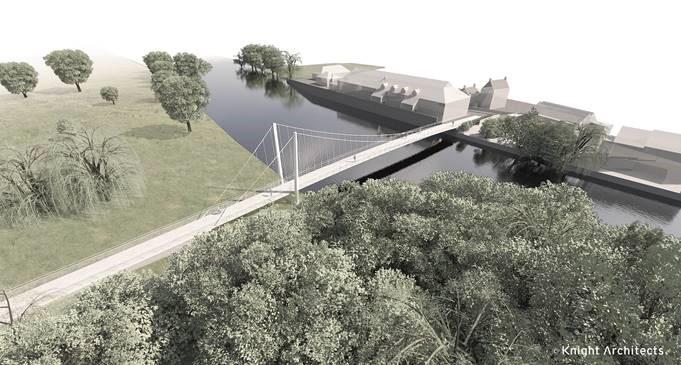 WSP's development of the design could potentially include looking at composite materials for the bridge deck and parapets.
"We are thrilled to be appointed by Cambridgeshire County Council to design a landmark bridge that will enable better connectivity and growth for the town", explains Stephen Pottle, highways sector lead at WSP. "With the site used for key events throughout the year, we will be carefully considering the site's location throughout the entirety of the planning and preliminary design phase."
Councillor Ian Bates, Cambridgeshire County Council's chair of the economy and environment committee, said: "The new foot and cycle bridge will link up key destinations in St Neots and make it easier and safer for walkers and cyclists to get around the town. The suspension bridge that WSP are designing will be elegant and environmentally considerate, which will work well at the chosen location. We want to encourage more people to get out of their cars – and this bridge will provide a safer, traffic-free route across the river, as well as improving infrastructure and bringing economic prosperity to the town."
The planning application for the bridge is due to be submitted this year.