The Rochester Bridge Trust together with the Worshipful Company of Engineers has launched a memorial medal to promote, encourage and recognise an ongoing legacy of mentoring in the civil engineering sector.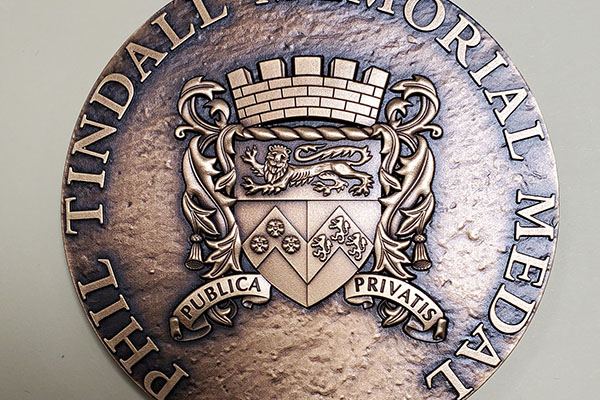 Image of the front of the Phil Tindall Memorial Medal
The award is in memory of Phil Tindall, a bridge engineer for 40 years who served as engineering consultant to the Rochester Bridge Trust prior to his retirement and died in 2019.
Winners of the Phil Tindall Memorial Medal for mentoring will receive a specially designed medal of Rochester Bridge and GBP£1,000 (US$1,200) cash prize, to reward their sharing of knowledge and supporting newcomers to civil engineering.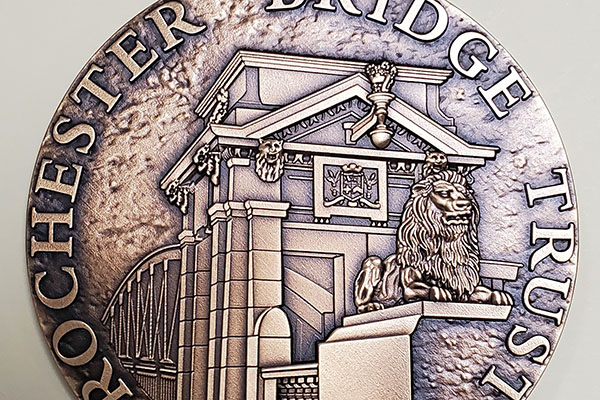 Image of the back of the Phil Tindall Memorial Medal
Nominees and their mentees can be of any nationality but the relevant activity must be within the UK context with supporting evidence relating to mentees who are primarily working in the UK, or were at the time of the project the evidence is referencing.
The medal will be presented every two years by the Worshipful Company of Engineers on behalf of the Rochester Bridge Trust. There is no fee for entry, with self-nomination encouraged, but third-party nominations will be accepted with permission of the nominee.
Phil Tindall, the inspiration for the award, was an expert in bridges and related highways works who contributed to the ICE Manual of Bridge Engineering (second edition) 2008. Tindall's most notable projects included the temporary Wynard Crossing double bascule in Auckland harbour, New Zealand; the A40 Western Avenue Bridge Replacement, Ealing; Te Wero Bridge, New Zealand; Westminster Bridge, London; JiZhao Bridge, China; West Gate Bridge, Australia; the Menai Suspension Bridge and Rochester Bridge in Kent.
The deadline for entries is 28 March 2023. Shortlisted candidates will be invited to attend an online interview at the end of April. Winners will be announced and presented with their prize at the Worshipful Company of Engineers' annual awards dinner on 11 July 2023.
For more information, visit www.rbt.org.uk/philtindallmedal