The form traveller machines have moved apart for the first time at the south pylon, marking the start of construction of the 1,000m-long reinforced concrete bridge deck across the River Mersey in north-west England.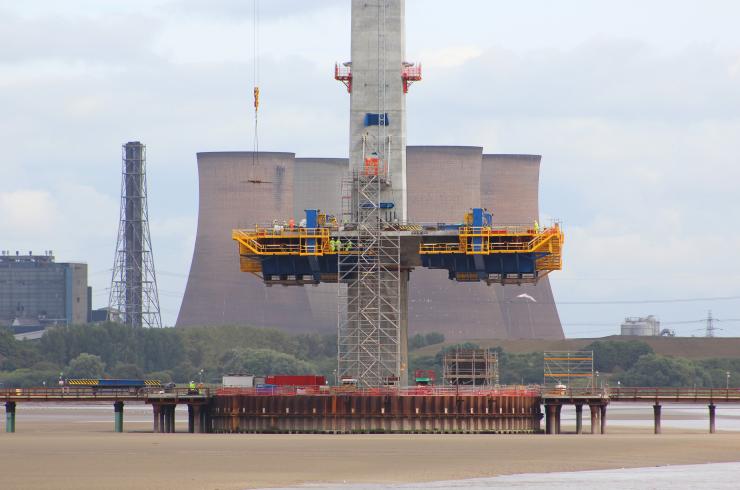 The form travellers were assembled at the south pylon earlier this year before being lifted to their starting position about 25m above the riverbed. Construction teams then cast a pier table around the bridge pylon before preparing to start work on the main bridge deck.
The segments – each containing about 130m3 of concrete - are being cast simultaneously from either side of the pylon. Merseylink's operations manager for the main crossing, Kyuyoung Choi, said: "From the third segment onwards, we install the connection boxes, which are called 'delta frames', for the steel stay cables, which are then attached to the upper pylon."
Three pairs of form travellers are being used to build the bridge deck with each pair operating as a unit. The machines will be launched from the north pylon later this month and from the central pylon during October.
Work on the bridge deck is expected to finish in summer 2017. During this time the form travellers will have cast a total of 154 deck segments between them. Each segment of deck will be about 33m wide and 6m long and will take approximately a week to construct.