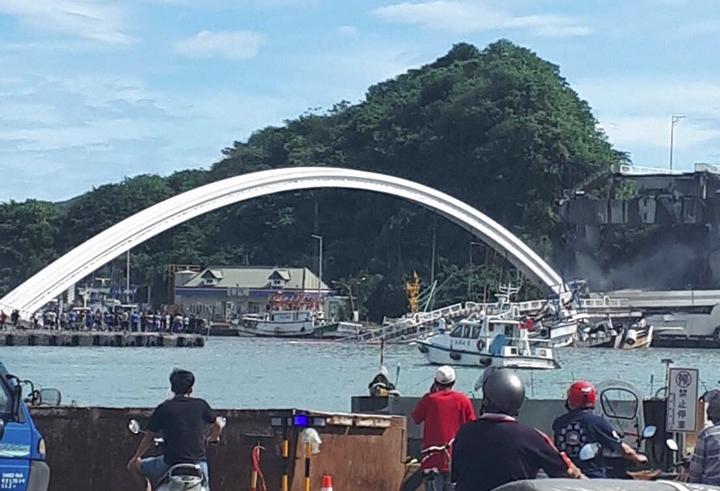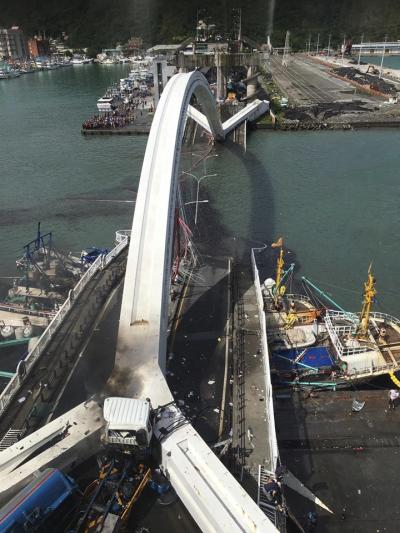 There have been conflicting reports of how many people were injured or trapped, with the number put at between about six and more than 20.
Video shows that a lorry was crossing the Nanfangao Bridge when it collapsed onto fishing boats below.
The bridge was in the Su'ao district. It is believed to have been completed about 20 years ago and to have had a length of 140m.
Images by Su'ao Township