The project is designed add up to 30 years of life to the Sherman Minton Bridge. It involves replacement or refurbishment of all bridge decks, rehabilitation or replacement of structural steel elements and hanger cables, new lighting, drainage repairs and painting of steel components.
The first phase of the Sherman Minton Renewal project, which will last until early to mid-2022, will involve painting, replacement of the lower deck and steel repairs as needed.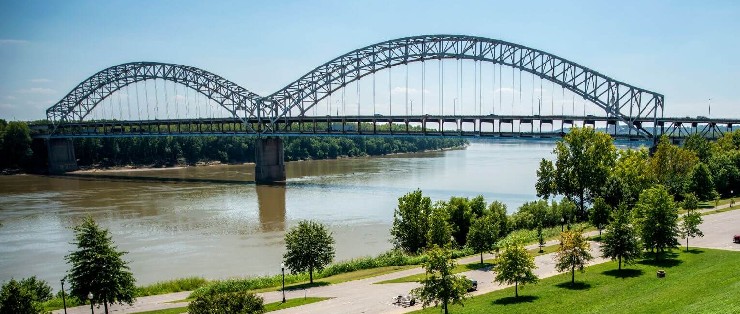 The bridge carries I-64 and US 150 traffic over the Ohio River between Louisville in Kentucky and New Albany in Indiana. Construction of the twin-arch bridge began in 1959 and it opened in August 1962. It is one of only a few double-decked interstate bridges in America. Others include the Brent Spence Bridge in Cincinnati and the George Washington Bridge in Manhattan.