The Civmec-led consortium, Civmec SWC WSP Alliance, has received notification from Main Roads Western Australia (MRWA) that it been selected as the preferred proponent for the Causeway Pedestrian & Cyclist Bridge.
The bridge, which will be approximately 1,000m long with a 6m-wide shared pedestrian and cycle path, is being built to provide safer access for the more than 1,400 cyclists and 1,900 pedestrians who use the path on the existing Causeway Bridge daily.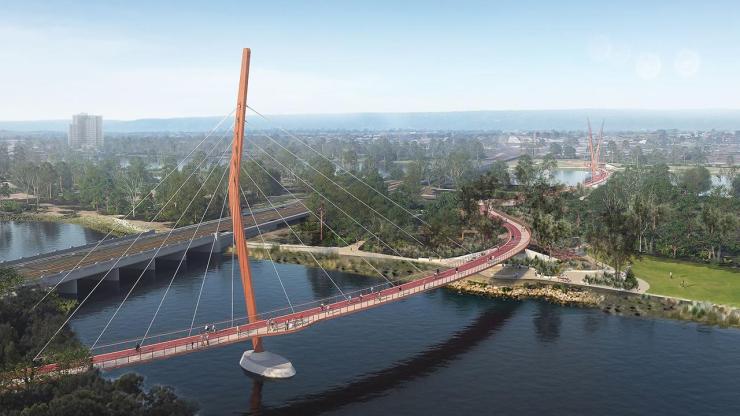 The project comprises two cable-stayed bridges and approach embankments, connecting Victoria Park foreshore with Heirisson Island and the Perth central business district. The design acknowledges the Aboriginal history and culture of the area.
The scope of work includes:
the completion of the architectural and engineering design;
community and stakeholder engagement;
the fabrication and transportation to site of approximately 1,500t of steel structure from Civmec's Henderson heavy-engineering facility;
ground preparation, earthworks and piling for approach embankments;
in-river works including piling, pile caps and pylon structures; and
bridge structural erection and electrical installation.