The 152-year-old bridge has been closed to vehicular traffic for almost two months after sandstone fragments fell from the east side of the north tower. The down-river walkway has remained open.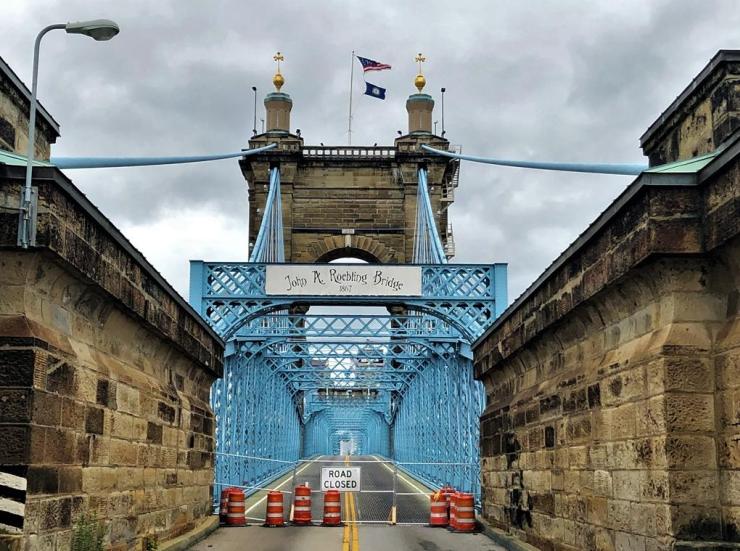 Kentucky Transportation Cabinet has now agreed to the installation of a netting system on the tower and expects to reopen the bridge and walkway by the end of July. The netting is designed to catch any sandstone that falls before a more intensive and previously planned renovation can be undertaken next year.
Once KYTC issues the notice to proceed, its contractor Structural Systems Repair Group will install the netting within four weeks, the state said.
The bridge is a key link between Covington and Cincinnati, carrying more than 8,000 cars a day in addition to many pedestrians.
"This is good news," said Covington city manager David Johnston. "Our businesses - especially those located near the bridge - have felt a substantial negative impact every day that bridge has been shut down, and we've been eagerly awaiting this announcement. Now we look forward to this work being finished as quickly as possible."
Johnston said that the reopening was of particular importance given that the bridge will be closed again next year for the previously scheduled US$8 million renovation project.