The new four-lane bridge will replace an ageing two-lane structure at Quartz Creek on the Trans-Canada Highway between Glacier National Park and Golden.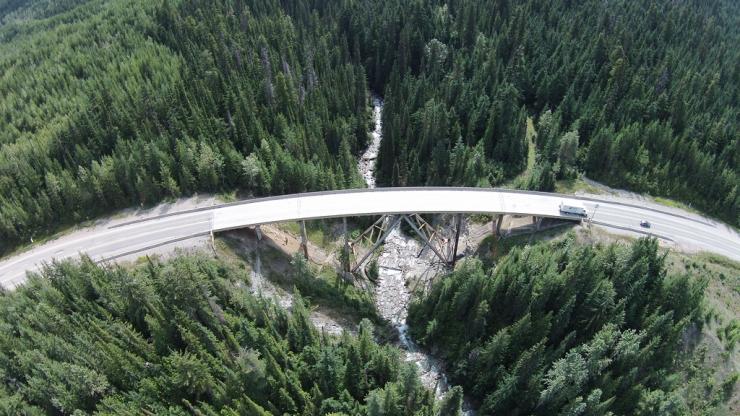 The work, which is part of the Highway 1 Kamloops-to-Alberta programme, also includes widening 4.4km of two-lane highway to four lanes and access improvements to forest service roads in the area.
"It is important to see this project move a step closer to getting under way," said Catherine McKenna, federal minister of infrastructure and communities. "Replacing the Quartz Creek Bridge and widening this part of the Trans-Canada Highway will improve driver safety while supporting trade and a strong regional economy. Canada's infrastructure plan invests in thousands of projects, creates jobs across the country and builds cleaner, more inclusive communities."
Construction is anticipated to begin this spring.