SNC-Lavalin withdrew from the procurement process due to a strategic decision to avoid fixed-price projects. Aecon is taking its place as a proponent and contractor in the Fraser Crossing Partners consortium, though SNC-Lavalin remains involved in the scheme's design.
Fraser Crossing Partners is now made up of:
Proponents - Acciona Infrastructure Canada and Aecon Group;
Design-build contractor - Acciona Infrastructure Canada and Aecon Constructors;
Long-span bridge design - SNC-Lavalin, Leonhardt, Andrä und Partner Beratende Ingenieure, Hatch Corporation, EXP Services and Acciona Infrastructure Canada.
The original shortlist had been announced in February (link opens in new tab).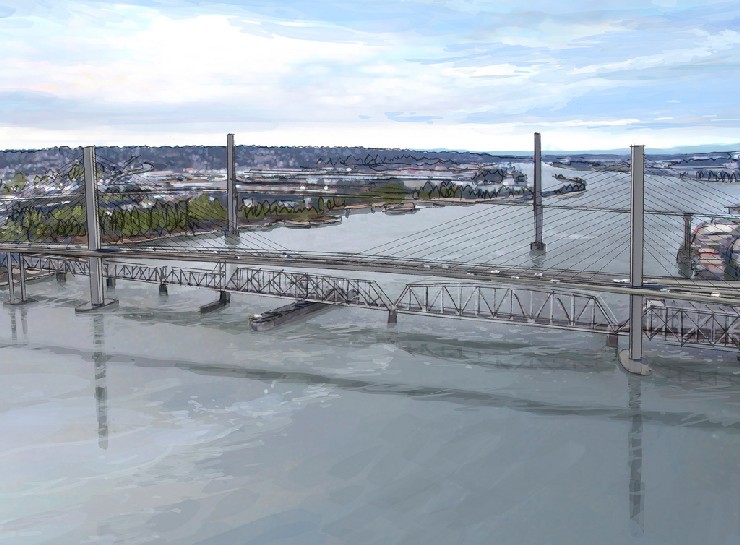 The province expects to select the preferred proponent for the Pattullo Bridge Replacement project this autumn.