Italian contractor Webuild – formerly Salini Impregilo - has now completed the construction operations for all three of the arch bridges on the Naples-Cancello section of the new high-speed/capacity line, which has been commissioned by Rete Ferroviaria Italiana.
The third bridge, just like the other two already placed in their final position in recent months, has a weight of 2,500t and is about 80m long with a height of 21m.
The bridge was assembled on a specially built forecourt, alongside live road traffic.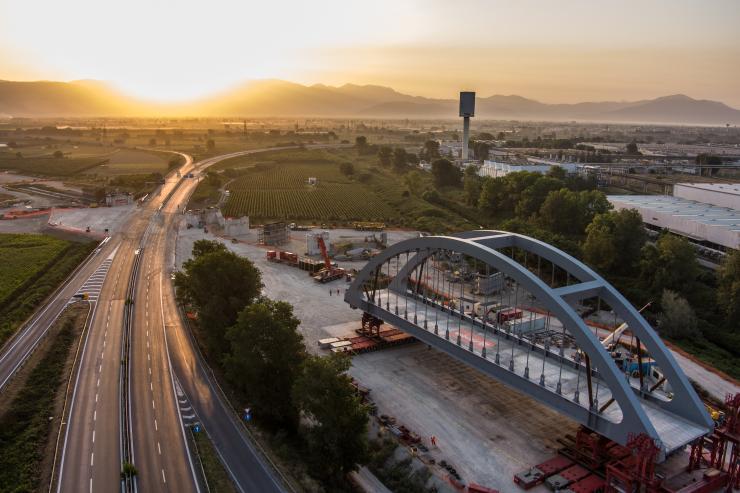 It was then raised about 6m from the street level, by means of strand jacks and jack-ups. Subsequently, the bridge was moved using self-propelled modular transporters. The operation involved 18 trailers, which distributed the weight on 104 wheeled axes and brought the bridge to its final position on its supports. The process took about 10 hours.