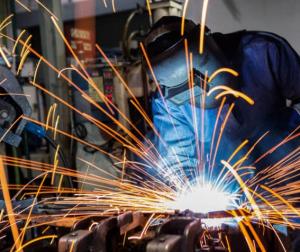 Beaver Bridges has announced the takeover of MG Fabrications (Wigan) as part of its continued strategic business expansion.
MG Fabrications has a production factory of about 1,860m2, a lifting capacity of 25 tonnes and a team of welder fabricators.
Beaver Bridges said that the acquisition will facilitate an immediate increase in the production capacity to realise its ambitions for growth. "This is a very exciting, highly complementary acquisition which will reinforce Beaver Bridges' position in the market helping us continue to grow from strength to strength," said managing director Henry Beaver.