Governor Ron DeSantis announced plans for improvements to the bridge and to the Westshore Interchange and the I-275, I-4 Interchange. "The Tampa region is growing exponentially, and it's important that we support that growth with strong infrastructure," he said.
The Howard Frankland Bridge was built in 1959 as a connection between Pinellas and Hillsborough counties. Florida Department of Transportation is improving the bridge and adding capacity to modernise the connection and support the regional economy.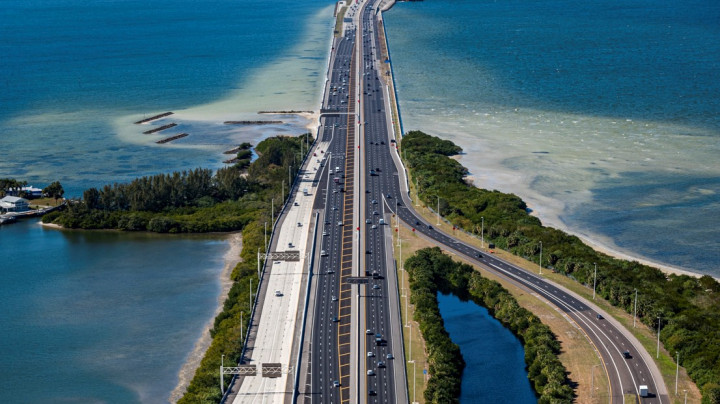 Archer Western and Traylor Bros were appointed last year to replace the northbound Howard Frankland Bridge with a new 4.8km bridge that is being built to the north of the current southbound structure. BCC Engineering is the team's lead engineer for the project design. The existing southbound bridge will be converted to the new northbound I-275. When complete, the current northbound bridge will be removed.
The early phases of the modernisation of the Westshore Interchange represent over US$560 million in direct investment in the local economy; future phases will take the investment to more than US$1.2 billion.
Upgrading the downtown Tampa Interchange between I-275 and I-4 involves an investment of more than US$150 million.