The total cost for the Mobile River Bridge & Bayway project is estimated to be more than US$1.5 billion. The project involves construction of a six-lane bridge to increase the capacity of Interstate 10, which currently uses the 1970s Wallace Tunnel. Also included is the replacement of the four-lane Bayway with eight lanes, built at an elevation above the 100-year storm surge level.
Latest project renderings show the bridge as being cable-stayed.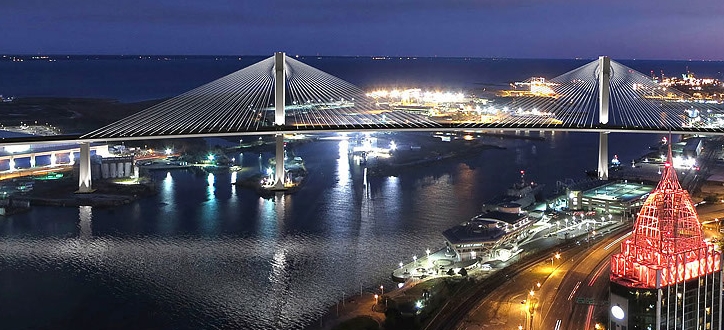 Alabama Department of Transportation (ALDOT) hosted the forum with international, national and regional contractors with the aim of refining the approach that will be set up for project development and delivery. The initial meeting was followed by one-on-one meetings with the client and also provided opportunities for larger and smaller firms to meet one another.
ALDOT envisages the project as a public-private partnership in the form of a design, build, finince, operate and maintain model. It plans to follow the industry forum by issuing a request for qualifications this year, followed by a request for proposals in the second quarter of 2018. The project is currently in the environmental review stage.
Construction could begin in 2019.