The competition was a collaboration with the Nature Conservation Agency of Latvia to celebrate the 45th anniversary of the park. Competition participants were asked to design an iconic entranceway to the park in the form of a footbridge.
First prize has been awarded to Abraham Fung from Australia for his 'Flow: Between City and River' project. The steel and timber structure is wrapped within a shell of woven timber mesh, offering an expanded space for viewing the surroundings as visitors cross.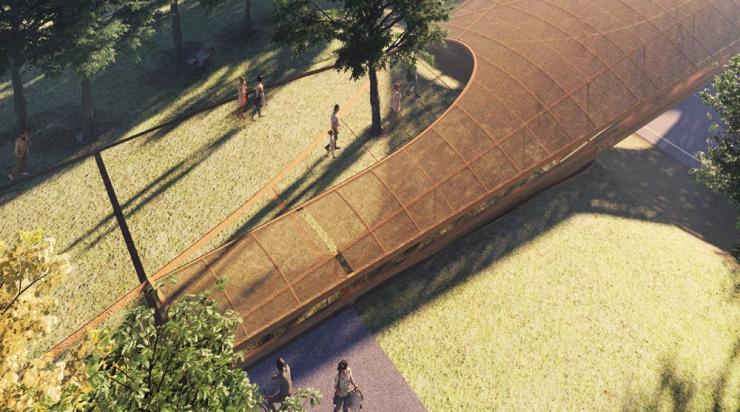 Paul Kaloustian from Lebanon, who took second prize, created a network of walking spaces.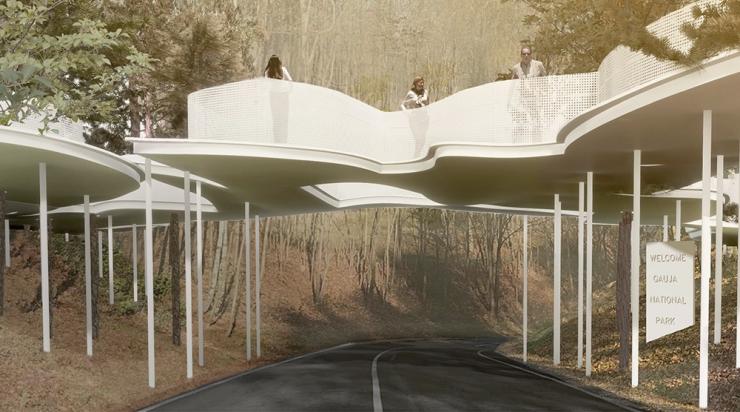 Michel Boucquillon and Donia Maaoui from Italy claimed third prize for their Bark Bridge project, which incorporates a laser cut shell that ranges from polished stainless steel to satin brown painted steel.