The bridge will be built on the Norrbothnia Railway in Robertsfors, an area of national interest for both the cultural and natural environment. Five invited teams submitted designs to the competition, which was held by the Swedish Transport Administration, Trafikverket, in collaboration with architecture body Sveriges Arkitekter.
The jury unanimously picked the winner as the 'Genius Loci' proposal by architect Dissing & Weitling, landscape architect Becht and engineer Cowi.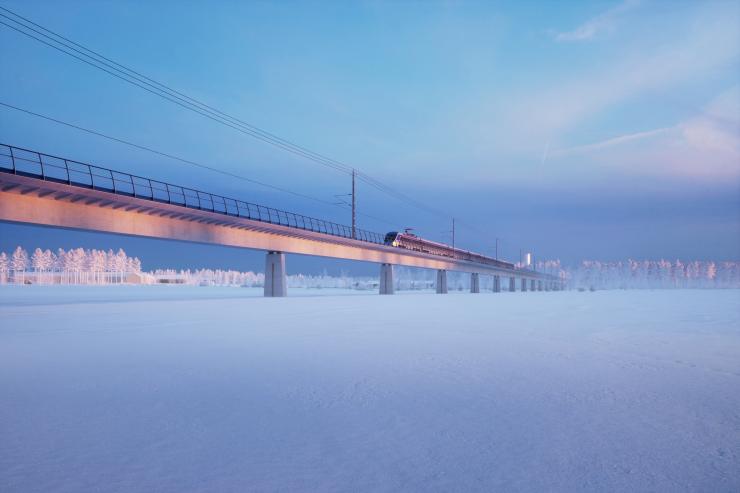 They said that the proposal for a post-tensioned concrete box girder bridge is very stylish and simple and that the low-key, elegant design highlights the landscape. From a distance, the bridge is perceived as a horizontal line through the open landscape. The slender bridge girder is slightly raised from the slightly conical supports and contributes to the perceived lightness and elegance of the bridge, they said.
The judges also praised the well-thought-out span division of the bridge, which continues to provide good opportunities for recreation under the bridge and allows views towards Robertsfors mill. The bridge is about 840m, with a normal span length of 42m and a main span at 56m.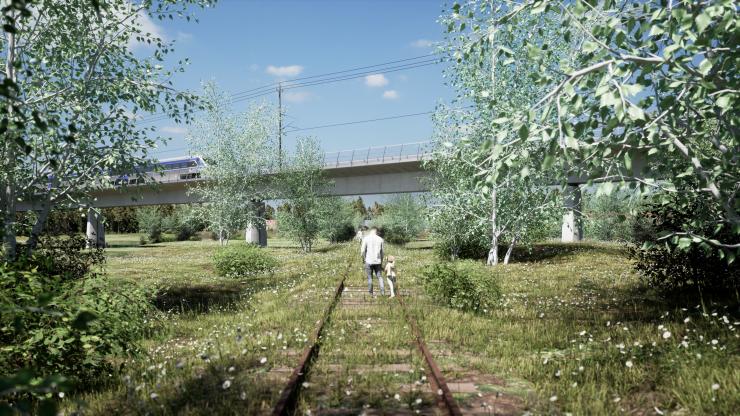 They also praised the design for beautiful detailing, including ribbing in the concrete soffit, relief patterns on the bridge piers and the relationship between the bridge supports and deck.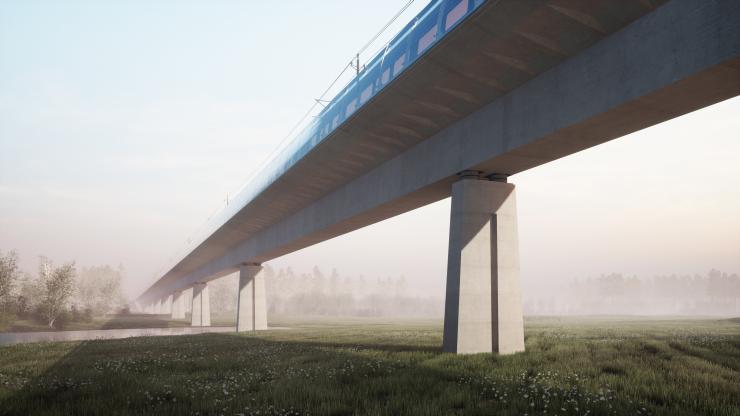 The aim is now for the winning team to carry out the detailed design and produce construction documents for the execution.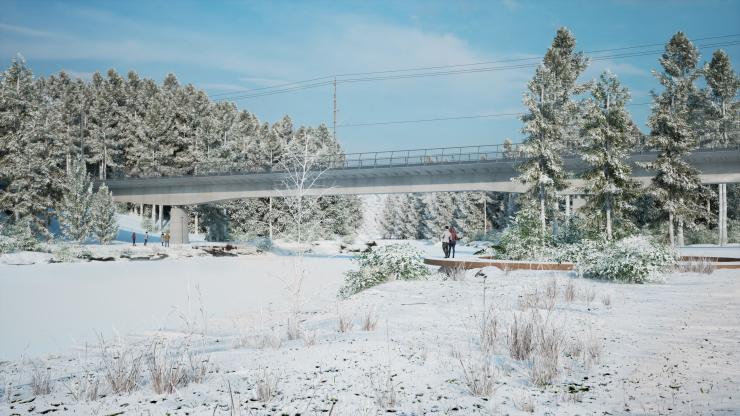 Each of the five teams had produced a proposal earlier this year and all five proposals were approved for assessment by the jury. The other four entrants were Sweco; Degree and Freedom; Tham & Videgård Arkitekter; White Arkitekter and ELU.
Factors addressed by the jury included whether a proposal was rooted in a strong and relevant concept based on an understanding of the place, and whether it showed empathy in factors such as its composition, choice of materials, lighting and details. Proposals also needed to meet the functional requirements and to convince the judges that they could be developed into a detailed design without the design idea being lost. In addition, sustainability and feasibility factors were addressed, including whether each proposal was deemed capable of being carried out within the timetable and budget specified.
The judges said that proposals show a great breadth and are of a consistently high level. In agreeing on the winning entry, they said that several of the competitors had aimed to make the new bridge an attention-grabbing landmark. The judges felt that a bridge that greatly contrasted with its surroundings would risk dominating the setting at the expense of the experience of the open landscape.