This is essential for service and maintenance tasks inside the pylons, where counterweights and machinery for the vertical lift bridge are located. Each pylon leg of the bridge is served by an Alimak elevator built on rack and pinion technology, giving access to five landings up to a lifting height of 36m, travelling at 0.6m/second and providing a payload capacity of 300kg.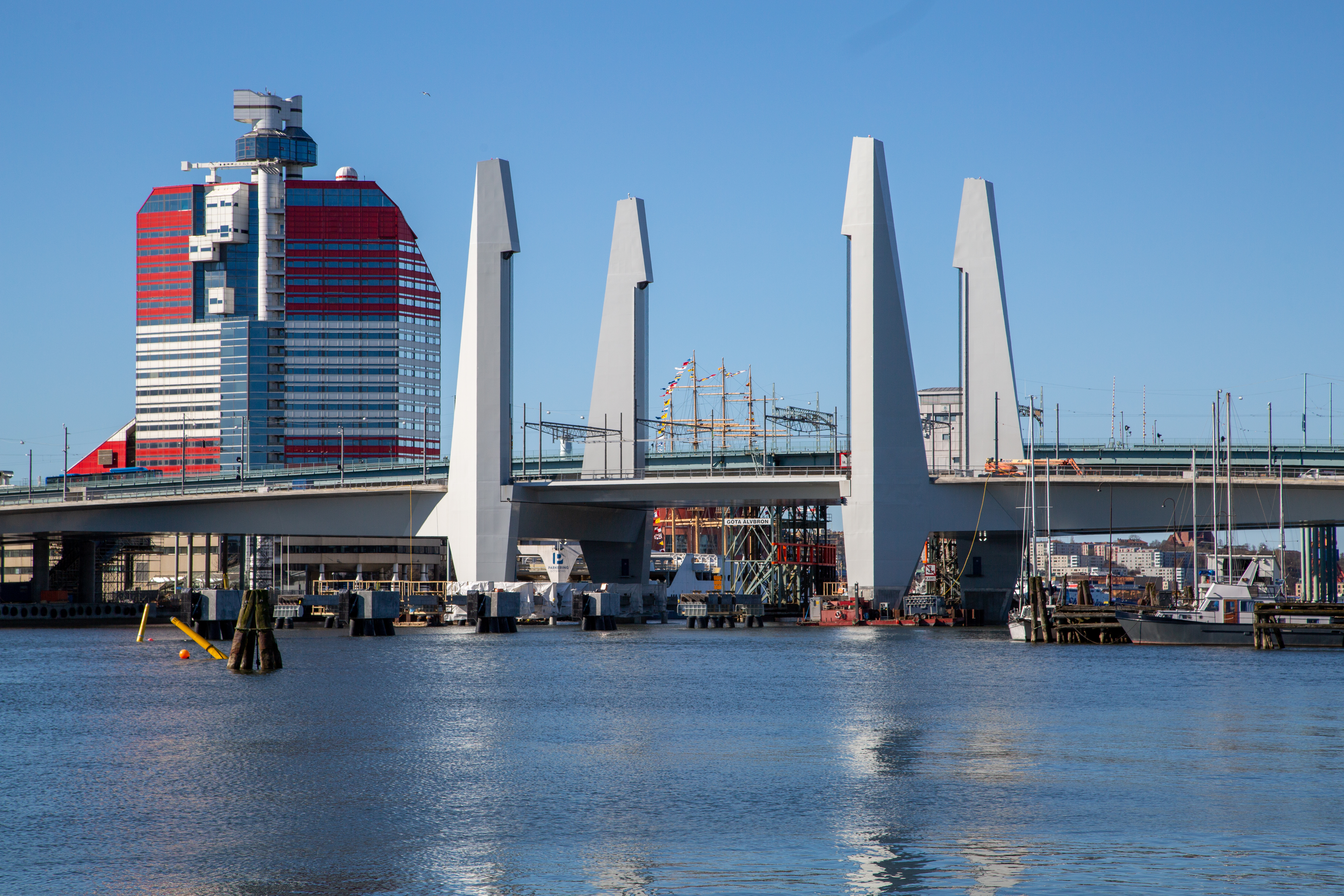 The lift span provides a vertical clearance over the water of 12m when closed and 28.5m when open
The rack and pinion drive, first introduced by Alimak many years ago, was the only viable solution for this project, with the drive mechanism being located within the elevator car itself and eliminating the need for space requirements for a separate shaft or machine room.
The City of Gothenburg Urban Transport Administration commissioned the new bridge to create a new icon and better integrate the 198.8km2 island of Hisingen with the rest of the city. The US$350-million bridge was designed by Dissing & Weitling, with a JV of Skanska and MT Højgaard assigned as contractor under a bid-build agreement.
The bridge opened to pedestrians, cyclists and vehicular traffic on 9 May, with bi-directional foot and bike traffic currently limited to the eastern side of the crossing. Tram traffic is being transferred from the old bridge gradually between June and August, with the official inauguration of the structure scheduled for 5 September. Hisingen Bridge replaces the 81-year-old Götaälv Bridge, which will be retired next year.

ELEVATOR DETAILS:
| | |
| --- | --- |
| Location: | Gothenburg, Swedem |
| Application: | Bridge pylon |
| Elevator type: | Rack and pinion |
| Elevator model: | Alimak SE 300 DOL with Special U-600 mast |
| Capacity | 300kg |
| Elevator car size (WxLxH) | 0.78m by 1.04m by 2.17m |
| Speed: | 0.6m/s |
| No. of elevators: | 4 |