Consultant Cowi with Dissing & Weitling architects have won the competition to design a new 24km-long link across the Pearl River Estuary in China.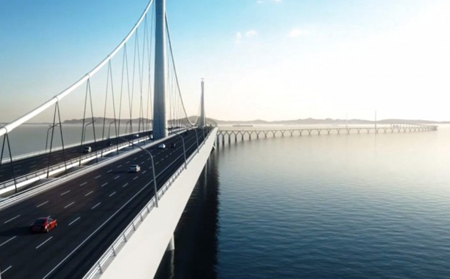 Image: Cowi
The link will include the world's widest immersed road tunnel as well as two twin box girder suspension bridges with a main span of 1,588m.
Image: Cowi
The competition for the US$6.5-billion Shen-Zhong Link Project was initiated in September 2015 and the link includes two artificial islands, two suspension bridges and the world's widest immersed tunnel with eight traffic lanes in dual directions and with a capacity of 90,000 cars per day.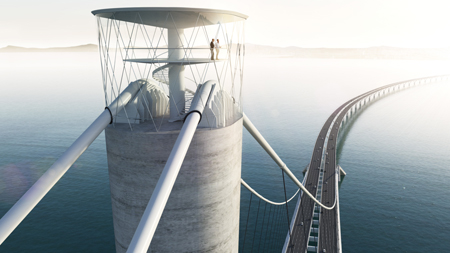 Image: Cowi
The link across the Pearl River Estuary will connect the Shenzhen Economical Special Zone with the cities of Zhongshan and Jiang-Men in Guandong province, southern China. It will be located around 40km north of the Hong Kong Zhuhai Macau Bridge.
One of the artificial islands will contain a 15,000 m2 conference hall as well as offices and restaurant facilities.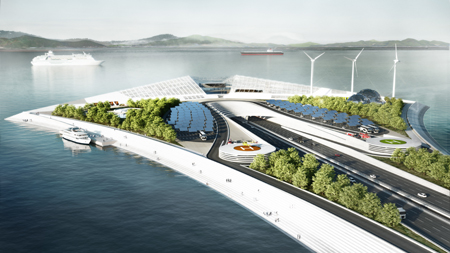 Image: Cowi
Aesthetics, functionality and price were the key parameters in the design competition and, according to Lars Hauge, regional vice president at Cowi, a primary advantage in winning the contract was the team's experience with large suspension bridges, immersed tunnels and marine engineering.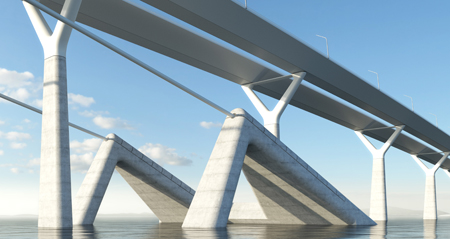 Image: Cowi
Cowi and Dissing & Weitling have been responsible for a number of large-scale projects including the design of the Great Belt Fixed Link that connects the Danish islands of Zealand and Funen and which includes the East Bridge with a main span of 1.6km; as well as the Hong Kong Zhuhai Macao link currently under construction.
The new link is part of a wider upgrade in and around Guangdong and the Pearl River Delta. It is will create a more direct connection between the west and the north part of the river whilst reducing traffic through Guangdong.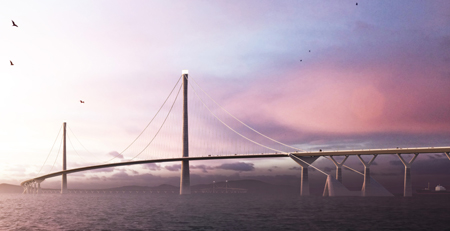 Image: Cowi