President John Magufuli said that construction of the 3.2km bridge will enhance the movement of people and goods, curb marine accidents and promote trade in the region around the lake as well as neighbouring countries. Tanzania, Uganda and Kenya all border the lake; Burundi and Rwanda are nearby.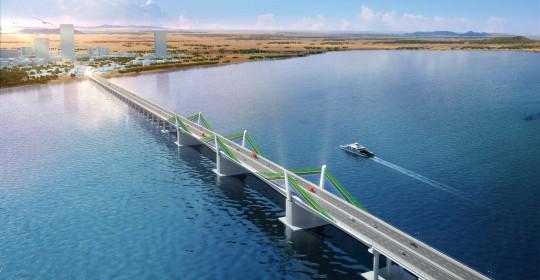 The bridge will link Kigongo and Busisi, connecting Tanzania's Mwanza and Geita regions. It is billed as the longest in East Africa and the sixth longest in Africa. Its construction will be undertaken by China Civil Engineering Construction Group and the China Railway 15th Bureau and it will be financed by the Tanzanian government at a cost of approximately US$295 million.
Completion is scheduled for July 2023.
Works, transport and communications minister Isaack Kamwelwe said that, in addition to the Kigongo-Busisi Bridge, the government is overseeing construction of six major bridge projects, namely Wami (Pwani), Magara (Manyara), Sukuma (Mwanza), Kitengule (Kagera), Msingi (Singida), Ruhuhu (Ruvuma) and Selander (Dar es Salaam).