Traffic changes will be introduced in the next few days to create safe work zones for the rehabilitation of the structurally deficient section of the bridge, which carries the I-195 highway over the Seekonk River between East Providence and Providence.
The bridge is used by more than 96,000 vehicles per day and is one of the busiest sections of interstate highway in Rhode Island.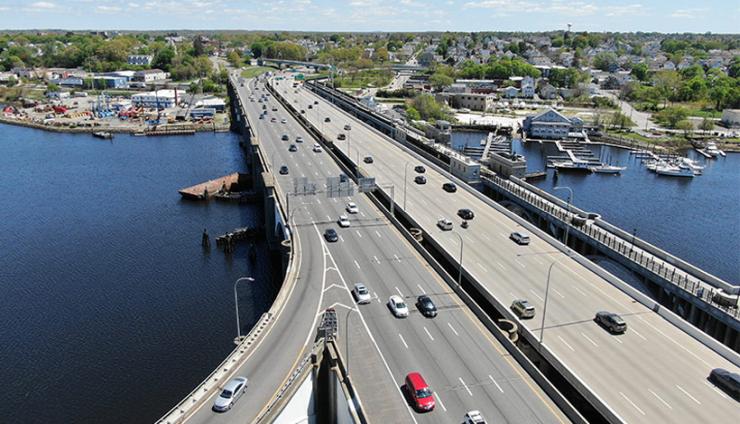 The construction project will also enable Rhode Island Department of Transportation (RIDOT) to make changes that will provide more capacity on I-195 West. This includes changing the lane markings to add a fourth lane.
Thanks to a US$25 million federal grant, RIDOT has also been expand the Washington Bridge North project to include a new exit in East Providence, providing access to an area of developable land.
The project is due for completion in summer 2026.