The Suffolk County Council project involves construction of two bridges and refurbishment of a third. Foster & Partners was named last year as designer for the scheme (link opens in new tab).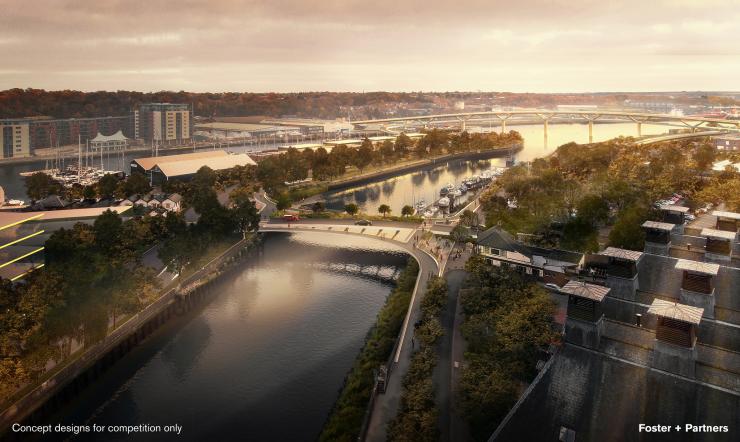 Crossing A is a new road crossing to the south of the Wet Dock Island to connect the east and west banks of the River Orwell. Crossing B is a new road crossing of the new cut, connecting the west bank to the Wet Dock Island. Crossing C will be an improved crossing that makes use of a refurbished swing bridge over the Prince Philip Lock. It will connect the east bank to the Wet Dock Island and will be for cyclists and pedestrians only.
Suffolk County Council intends to select a minimum of five and a maximum of eight bidders to move to the next stage. The council said that it reserves the right to award the contract at this stage without the need to negotiate; otherwise the three top-ranked bidders following evaluation with then be invited to participate in negotiation at the following stage.
To participate in the procurement, applicants must first be registered on the procurement system at www.suffolksourcing.uk (link opens in new tab).