The project will replace a 112-year-old rail bridge that was damaged in 2012 by Superstorm Sandy.
The new bridge between South Amboy and Perth Amboy has been designed to integrate resilient structural designs and materials to withstand future storm surges and be significantly less vulnerable to severe weather.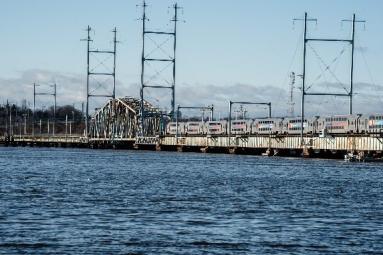 The current Raritan River Bridge is an 890m-long swing-span bridge that spans the Raritan River between Perth Amboy and South Amboy. It was built in 1908 and is the sole rail link for 17 of the 20 stations on the North Jersey Coast Line. During Superstorm Sandy in 2012, the bridge became submerged and was severely damaged, resulting in an 18-day outage for both rail services and marine traffic as the bridge was realigned and repaired. Several repair and rehabilitation contracts have been executed to keep the bridge in service but the movable span has frequent operational issues and its maintenance costs continue to escalate. In addition, the bridge is subject to frequent marine vessel collisions due to the poor channel geometry at its swing span.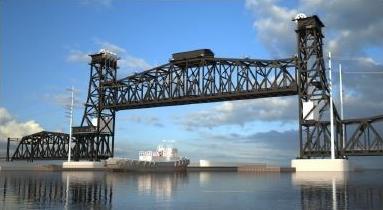 It will be replaced with a two-track vertical lift bridge on an improved vertical and horizontal alignment.
The first construction contract was awarded to George Harms Construction in June 2020. The work under the second contract includes the construction for the superstructure of the lift span and flanking spans as well as all the systems required for the movable span testing and operation. It also covers the erection of the four main span monopoles previously designed, fabricated and tested in the scope of the first construction contract.
"We are pleased to be another step closer to completing an improved, modern and more resilient Raritan River Bridge for our North Jersey Coast Line customers," said NJ Transit president and CEO Kevin Corbett. "NJ Transit has continued to advance critical infrastructure projects such as the Raritan River Bridge throughout the pandemic, which is essential to delivering safe and reliable transit services for generations to come."