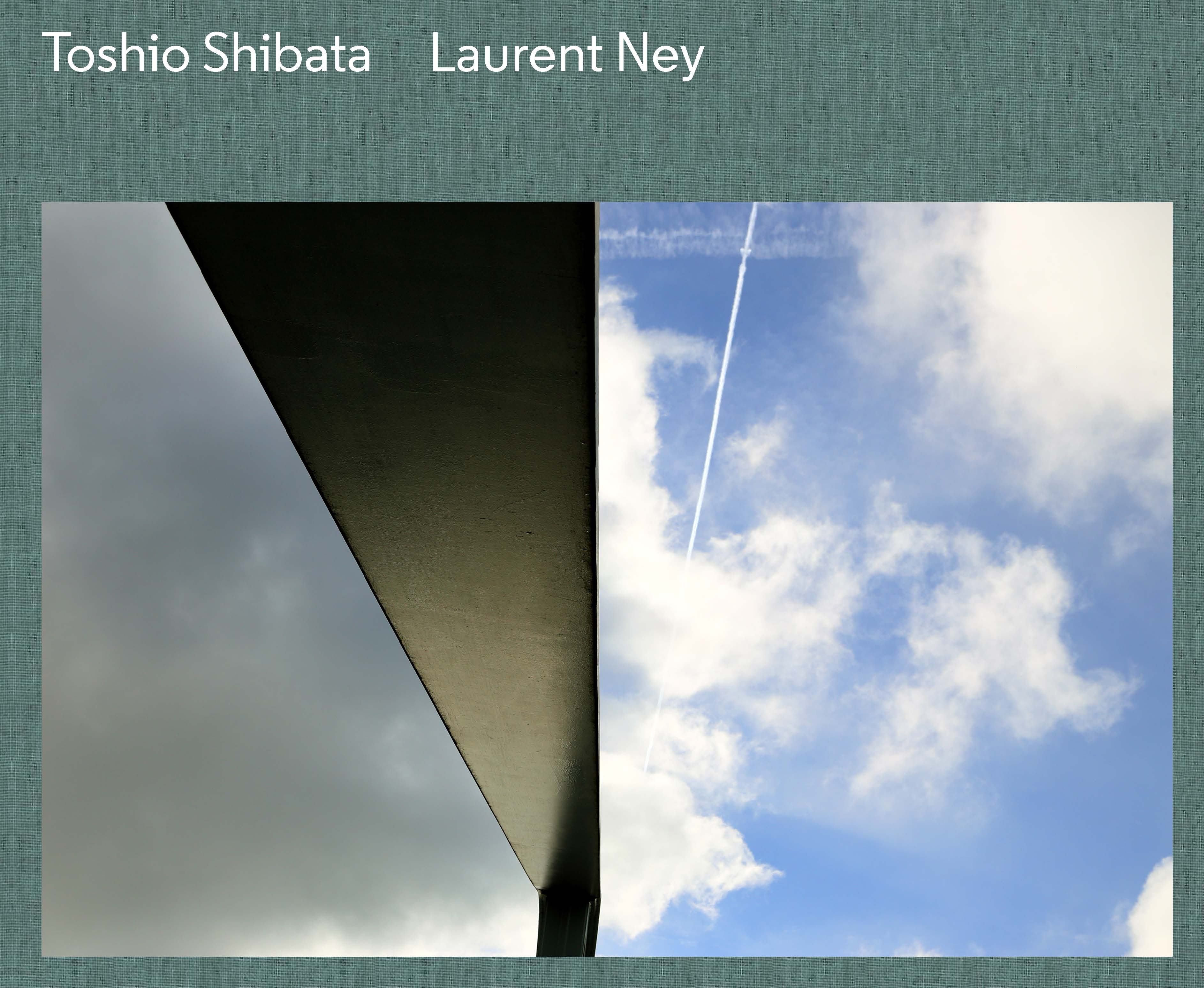 Toshio Shibata/Laurent Ney
ISBN 9789492321251
Photography during and after construction is a vital tool in documenting bridge projects by their designers. These images, usually captured by specialist photographers, show projects in their best light while imparting information such as the overall form of a structure and the design of key details. Toshio Shibata's photos of bridge projects by Brussels-based Ney & Partners take a different viewpoint. The fine art photographer was given (almost) complete creative control.
The resulting publication features images of 20 projects in Belgium, Luxembourg and The Netherlands. While bridges are present in every photograph, many of the images are quite abstract, featuring a bridge only incidentally. It's all about encouraging us to look at bridges with a different frame of reference.
In his introduction, architect and civil engineer Laurent Ney claims that bridge design is all about context, not just physical but also historical, technological, industrial, economic, ecological and procedural. Building a bridge will further change the context of its site. Whether a project improves the context or not is "highly subjective", Ney says. An outsider's view, such as that of Shibata, "can reveal a denser reality that can be read on various levels". New insights can be gained which cannot be found on technical drawings or in calculations. Ney & Partners trawled the world for artists working with photography and landscape as a theme, before selecting Shibata, who has spent more than three decades capturing the impact of man upon the natural environment.
The Tokyo-based photographer was a great fit for Ney's project, having studied in Belgium for several years during the 1980s. States Ney: "In Toshio Shibata's work I recognise the principal themes which are at the heart of the design of my bridges: space, time, geometry, materiality, the poetic". Shibata made three trips, each for one month, travelling to various Ney bridge projects. His resulting long list of 150 favourite images was then edited down by Ney to a final selection of 68. While at first glance the images might appear like random snapshots, careful study reaps its rewards.
There is much to enjoy, from the play of light and shadow cast by the deck of Belgium's Thiun Bridge on the rippled surface of the river Sambre, to the fractured reflection of pylons in the glass balustrade of De Oversteek City Bridge in Nijmegen, The Netherlands. A series of mysterious night shots reveals how artificial light can transform the atmosphere of a bridge. Shibata also revels in images where Ney's bridges frame views of the landscape, from a cinematic panorama of autumnal trees to a grassy verge cluttered with road signs. He is also interested in the juxtaposition of bridges with both other man-made constructions and natural forms, often resulting in a collision of textures and shapes. It certainly helps that Ney's bridges are unusual, often organic structures in their own right. But anyone with an interest in bridges beyond simply as a technical solution will find inspiration in this book.
Review by Gareth Gardner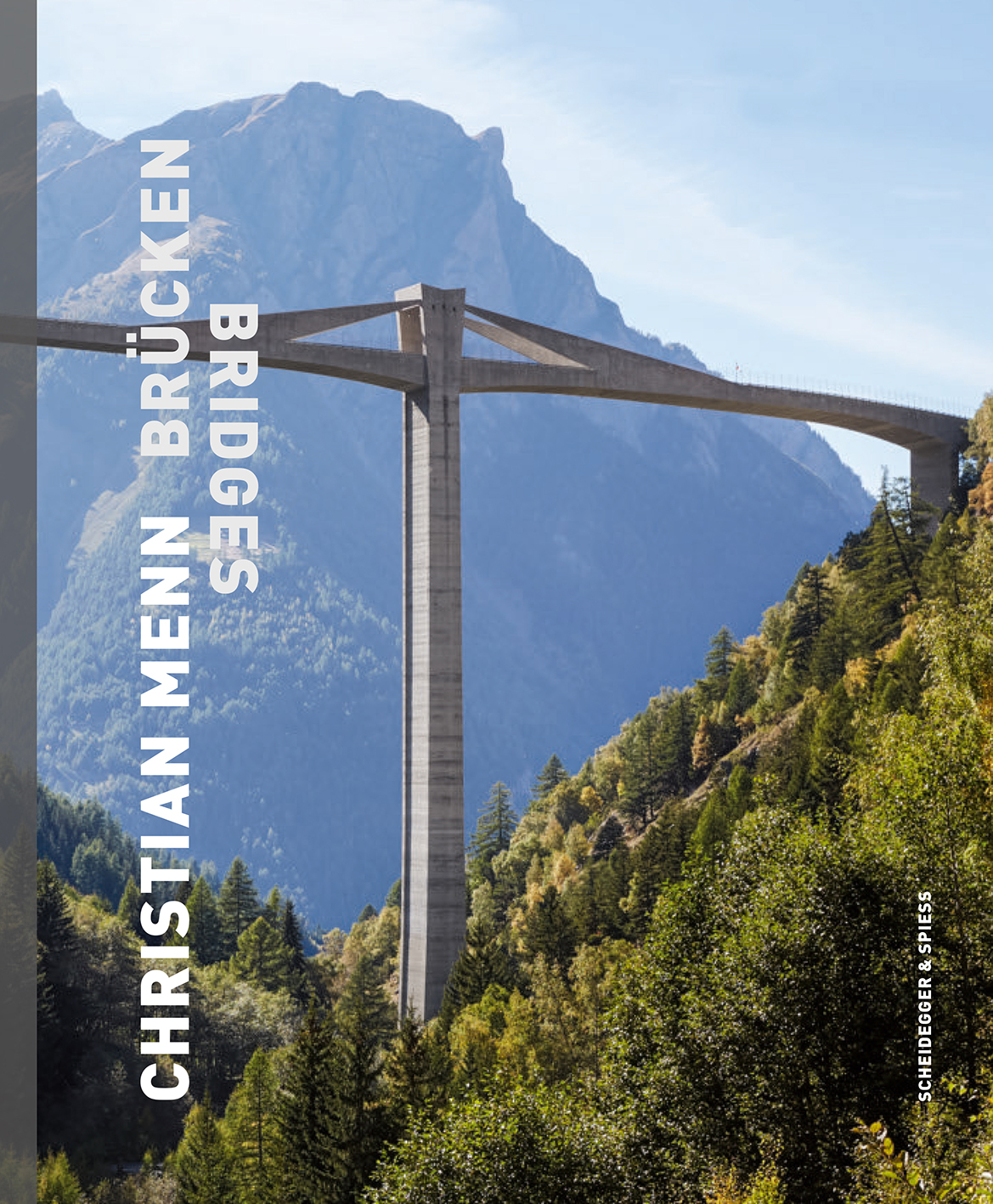 Christian Menn – Bridges
Edited by Caspar Schärer & Christian Menn
ISBN: 978 3 85881 455 5
Swiss engineer Christian Menn is held in high esteem not just in his home country, but around the world for his many beautiful, thoughtful and carefully-considered bridge designs, a selection of which are presented in this impressive new volume alongside personal reflections and interviews with Menn, and specially-commissioned essays by contributors including David Billington.
This is a book that deserves to be savoured, not just for its glorious indulgence in double-page photographic spreads and clean, elegant layout, but also for the thorough coverage of the chosen bridge projects, the thought-provoking arguments and revelations posed by the writers, and the impressive and affectionate portrait it paints of Menn himself. Menn explains that the book is intended 'to foster an understanding of the true nature of bridges', and to be read by the general public as well as those working in the profession. The first essay sets out his philosophy of bridge design and covers his approach to the main goals of durability, safety, serviceability, economy and aesthetics – the latter unsurprisingly prompting the longest discourse, alongside a commentary on the balance between aesthetics and economy.
In conversation with fellow editor Caspar Schärer, Menn discusses his professional life, his bridge portfolio, his mentors and even his mistakes, making it clear that this book is not intended as a whitewashed celebration of success, but as an aid to learning and understanding for those responsible for designing, commissioning and building bridges. The projects covered in the book are split into two sections – those that Menn designed in his engineering consultancy between 1957 and 1971, all of which are in Switzerland, and those that he designed as an independent consultant from 1971 onwards, including some unbuilt concepts.
On the whole the illustrations are breathtaking, with glorious contemporary photographs of Menn's bridges used across double page spreads, and supplemented occasionally with construction photos. It is only in the latter section of the book, where unrealised projects offer limited illustration options and the designer has stuck rigidly to the layout template, that the book's beauty falters momentarily. Weighing in at 350 pages in hardback, this publication may superficially fit the coffee-table stereotype, but its contents are far from insubstantial. Written in German and translated in its entirety to English, the two texts are printed alongside one another in black and dark brown, making it very easy to follow and read, with translation generally to a very high standard.
Review by Helena Russell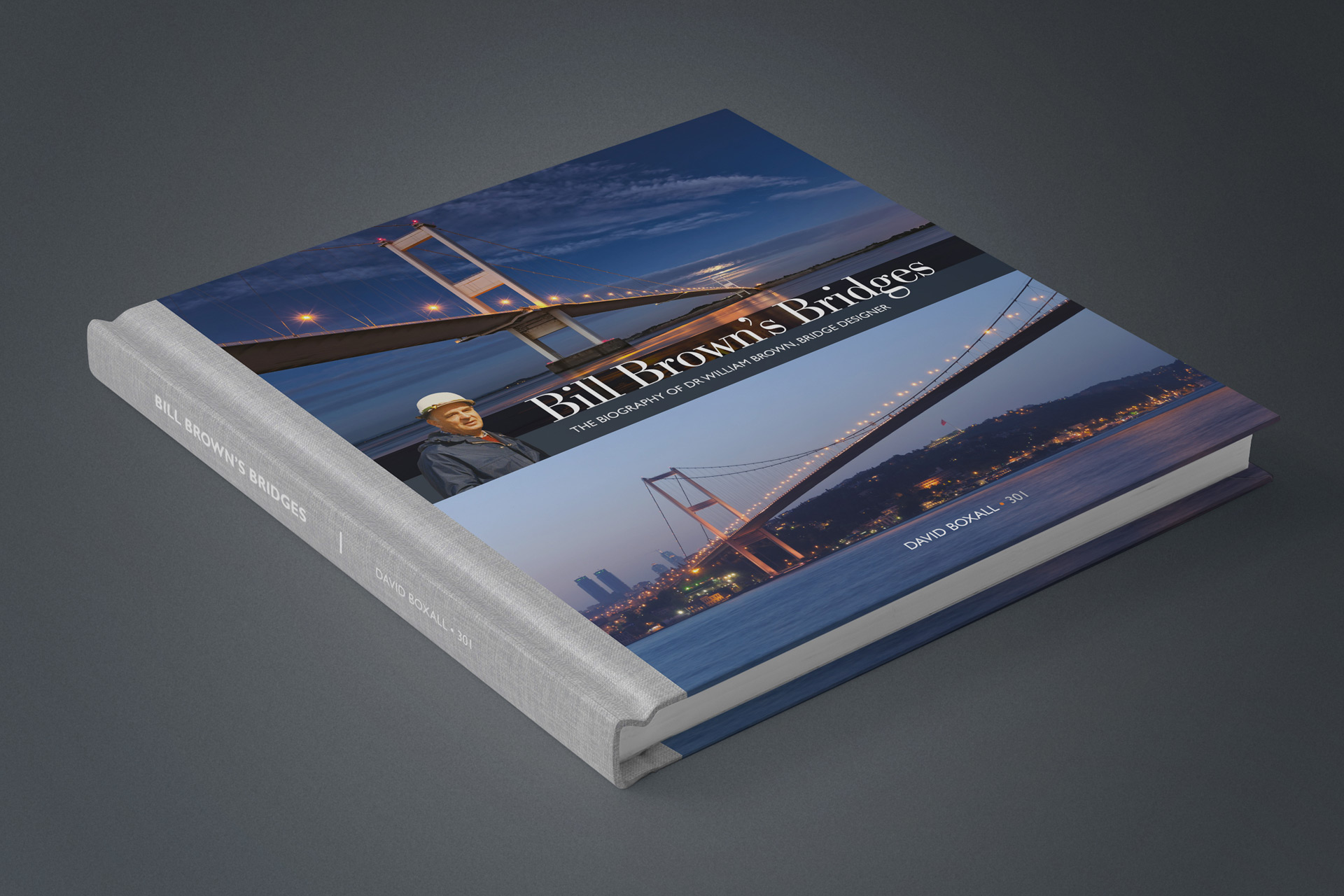 Bill Brown's bridges: the biography of Dr William Brown, bridge designer
By David Boxall
ISBN: 978 0 9935009 0 9
Most bridge engineers in the UK and perhaps even around the world would surely recognise Bill Brown as one of the most inspirational engineers of the twentieth century. This biography, published some ten years after his death, is a worthy tribute to Bill and his engineering legacy. Both title and strapline are accurate descriptions of the contents: the reader is given not only a fascinating insight into Bill's life but also excellent accounts of his engineering masterpieces, especially his suspension bridges; clearly the form that was dearest to his heart.
It is evident that the author, David Boxall, held Bill in high esteem having worked at Brown Beech & Associates for almost ten years. He writes in a style which is both personal and professional: two of Bill's own qualities which clearly emerge from these pages. This is a biography and it starts as it should with Bill's birth in rural Wales in 1928 and his early childhood interest in his father's joinery business: his first encounter with engineering principles.
The story that follows is an easy and warming read through schooling and on to university at Southampton and later Imperial College in London. The narrative includes many anecdotes such as when the thirteen-year-old Bill had a chance meeting with Sir Winston Churchill in war-torn London and how his engineering prowess was recognised by another great engineer and fellow Welshman, Gilbert Roberts, who offered Bill the chance to join Freeman Fox & Partners.
His career through the 1950s was tinged with frustration as economies took time to recover after the war and projects could not progress due to funding constraints. Bill's skill in structural engineering in this early part of his career, however, was not limited to bridges and he applied his innovative instincts to projects as diverse as dockyard cranes and radio telescopes. He also proved his practical engineering by spending time on site in Ghana building the Adomi Bridge to his own design.
The reader learns that construction of this bridge, a trussed arch over the River Volta, was influenced by the presence of crocodiles in the river – an early form of risk assessment! As the shackles of wartime austerity were loosened, Bill was given the chance to lead the design of the some of the world's iconic bridges: including Forth, Severn, Erskine and Humber in the UK; the two Bosphorous crossings in Turkey and even the as-yet unbuilt Messina bridge. Each of these are covered in separate chapters which not only contain detailed descriptions and spectacular colour photographs but also lend an insight into Bill's personal contribution.
The book also reflects on the highs and lows: from the height of Bill's appointment as a Royal Designer for Industry, as well as many other awards, to the nadir of the Westgate collapse and the painful four months of the Commission of Inquiry that followed. Numerous tributes from those fortunate enough to have worked with Bill endorse and elaborate on the life and works of one of the engineering greats of modern times. Quite simply, this is a wonderful book which has been a pleasure to read and review. It should be essential reading for any bridge engineer, whether aspiring or retiring.
Review by Richard Fish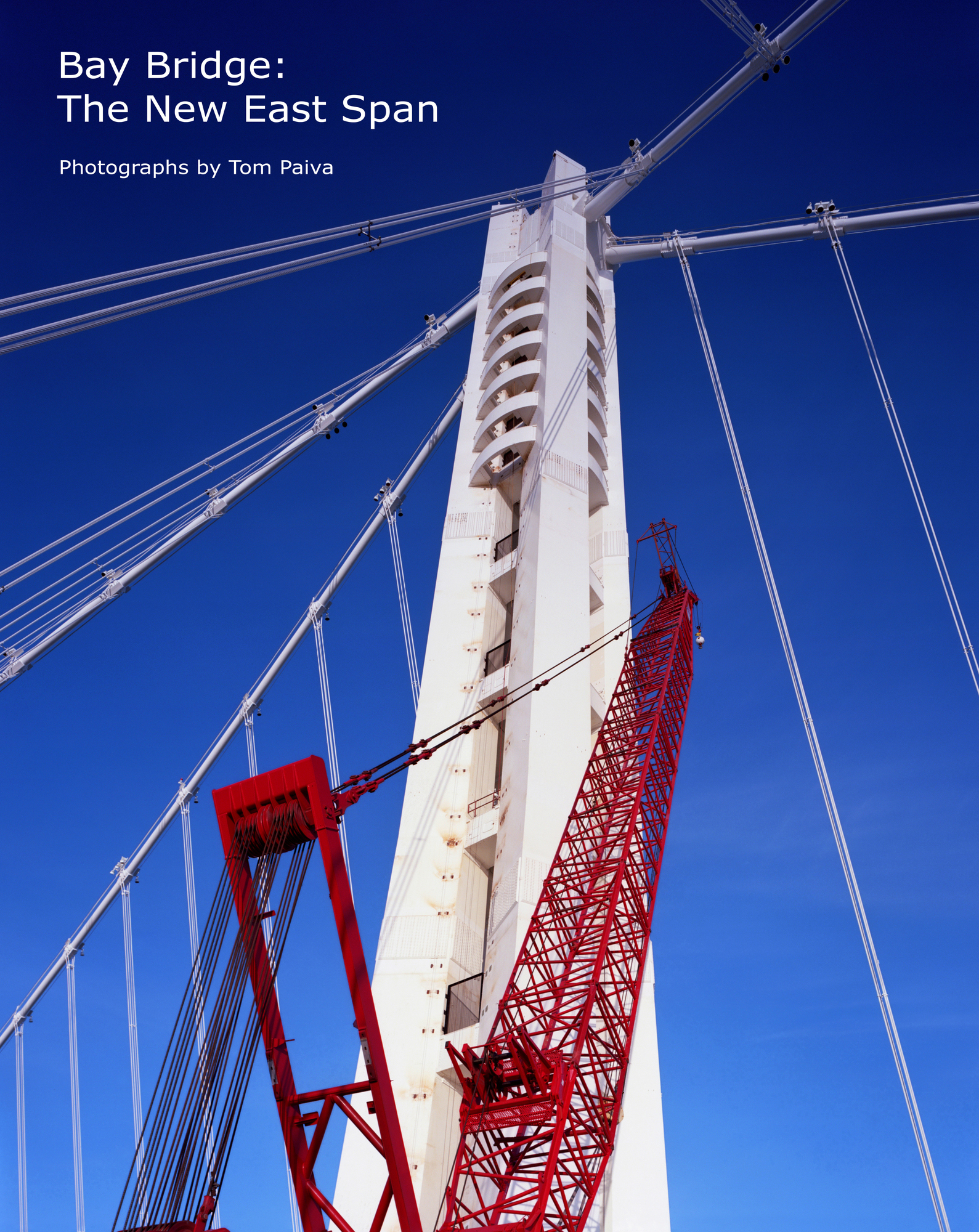 Bay Bridge: The new east span
By Tom Paiva
ISBN: 978 1 59005 412 3
Do the dimensions of books commemorating gargantuan bridge construction projects need to reflect the scale of the scheme? The pages of Bay Bridge: The New East Span measure 345 x 430mm. This book requires an expansive coffee table. But publishing at this scale is not mere vanity on behalf of the photographer or Bay Bridge project team.
Paiva captured all his images using an old-school 5x4" view camera, rendering detail that even today's most advanced digital cameras would struggle to match. A virtue of such large reproduction is that the images are immersive. It is easy to get lost looking at the details. Paiva had been aware of the US$6 billion East Span scheme for years, but it wasn't until he flew over the site in 2003 that he realised its significance. From that moment on, he wanted to contribute to the project.
"Photographing its progress would be my part and, though my art, I could pay tribute to those who designed and built the new bridge across the East Bay," he writes. San Francisco's Metropolitan Transportation Commission already had photographers shooting digitally, but Paiva persuaded them that shooting on film would deliver a different perspective. For the next decade, he regularly visited the site to record progress.
The best images have been collected for this book, and it's impossible not to be impressed with the rigour of Paiva's compositions, shot with exposures of up to 15 minutes, often in challenging conditions. The book includes introductions by Paiva and Santa Barbara Museum of Art's late curator of photography Karen Sinsheimer, as well as a technical overview of the project from the joint venture design team TY Lin International/Moffatt & Nichol.
The images then begin in earnest, showing the project in its epic glory. The most effective are those taken at twilight - Paiva is known for his nocturnal photography - recording round-the-clock efforts to construct the project, set against beautiful deep purple skies and the cloud-like blur of the waters below. However, there are so many images - 78 in total - that any sense of awe when viewing the first diminishes as familiarity sets in. Furthermore, it sometimes feels that the human story behind the project is kept at arms length. Construction workers are often reduced to the ant-like status, or absent altogether.
Captions are not printed alongside images but gathered together at the back of the book, which makes it challenging to decipher what each photograph depicts. What's more, images are not presented in any discernible order, neither organised by time nor subject matter. This makes it hard to determine a narrative thread, which would help to make sense of what you are looking at. But these doubts aside, there is no question that this is a seriously impressive collection of photographs recording a truly heroic project.
Review by Gareth Gardner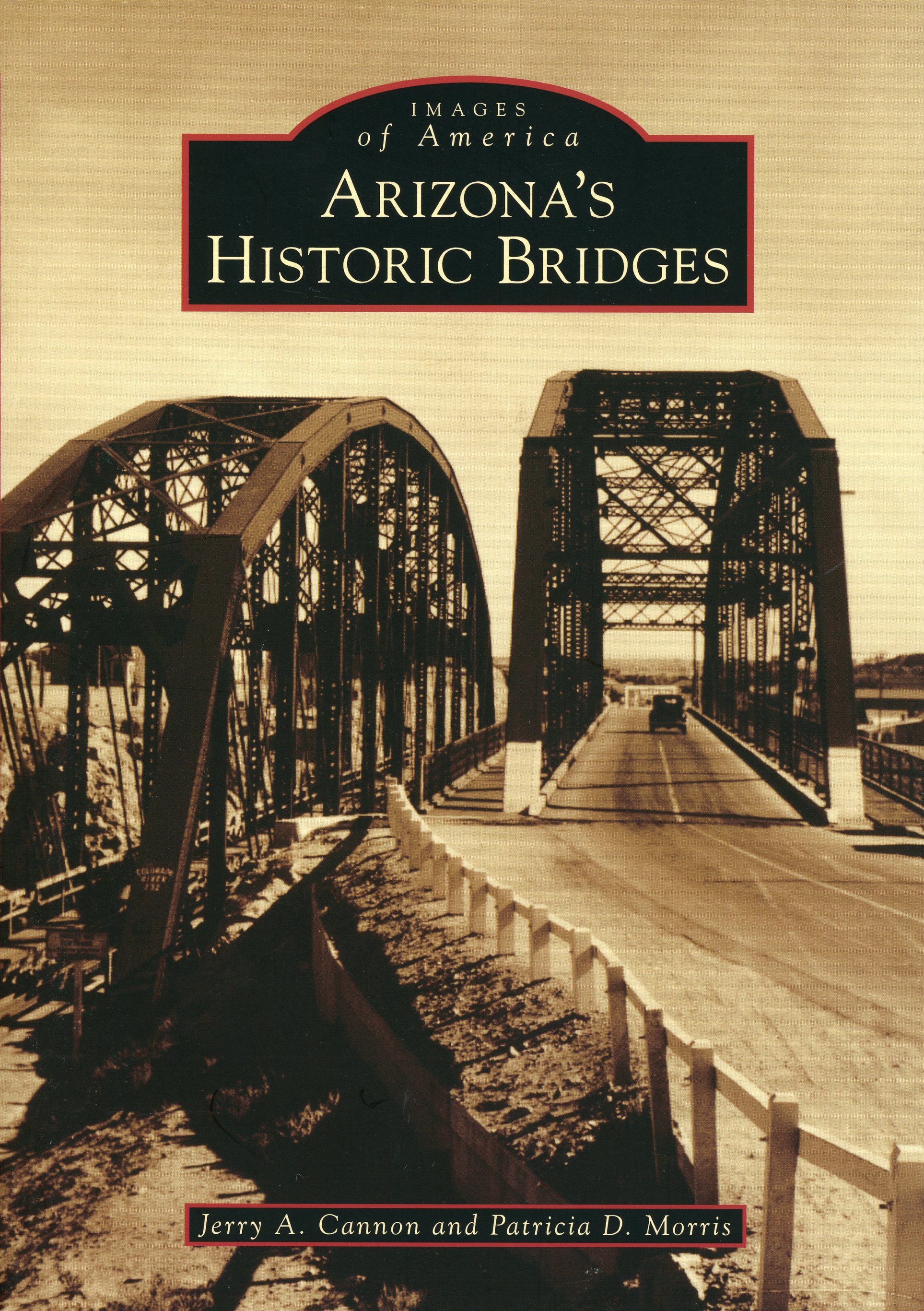 Arizona's historic bridges
By Jerry Cannon & Patricia Morris
ISBN: 978 1 4671 3344 9
This modest but fascinating publication about the historic bridges of Arizona was conceived by authors Jerry Cannon and Patricia Morris in response to feedback from a slide show they put together in 2012. The slide show toured engineering and historical groups in Arizona as part of the state's centennial celebrations, but Cannon and Morris found that their audience invariably wanted to know more about the bridges that were featured.
The book is split into five main chapters, four of them cataloguing bridges by location near or on a specific road or waterway. Main US highways 66 and 80 each get their own chapter, as does the Colorado River, while chapter four looks at US routes 89 and 89A. Other bridges which do not lend themselves to easy classification come in the 'noteworthy bridges' chapter, and the book rounds off with a short chapter explaining the different types of bridges.
The format is more or less identical throughout – two black and white photos per page, usually featuring the same bridge from different angles or at different periods in history, with a few sentences of text below each. The book does not focus exclusively on bridges, it has to be said; dams, underpasses, hotels and other structures are also included here and there, although the vast majority of the structures featured are indeed bridges. The information included is brief and other than including the name, date and approximate location of the bridge (if it still exists), the details vary throughout.
While there are many excellent vintage photographs showing the construction or opening ceremonies of the grand new river crossings, by contrast there are also modern-day images of some structures lying neglected and forgotten, hoping for rescue and funding. Happily not all are in this predicament and there are also photographs of newly-restored bridges enjoying a new lease of life.
For those who know the area, this will be a valuable resource for seeking out historic structures, assuming the brief information that is provided is sufficient to pinpoint the locations. I had expected map references but perhaps they are not necessary in these lightly-populated areas.
There's an interesting few pages about the former London Bridge, which was demolished, shipped to Arizona and reconstructed in Lake Havasu City and is now the state's second most-visited tourist attraction, and the Forth Bridge even makes an appearance in reference to Red Rock Cantilever Bridge.
For anyone more remote from Arizona, the book provides an interesting insight into the type of bridges that were built, how they developed and why, and some of the engineers responsible for doing so.
Unfortunately the quality of the images is not as good as it could be, and this does let the book down somewhat. It is not so much the fact that they are all black and white, rather that the 'modern-day' photographs are either very poor quality, or the reproduction and printing of the book itself is poor. In some cases I struggled to work out whether the photograph was contemporary or not. The omission of any kind of index is also something of an oversight – while I do appreciate how time-consuming these can be to create, in this case I would have thought it essential for users.
Review by Helena Russell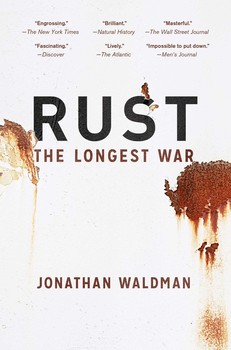 Rust: The Longest War
By Jonathan Waldman
ISBN 9781451691603
Something a little bit different for the steel bridge engineer in your life. According to The New York Times: "This look at corrosion - its causes, its consequences, and especially the people devoted to combating it – is wide-ranging and consistently engrossing".
It is the hidden enemy, the one that challenges the very basis of civilisation. This entropic menace destroys cars, fells bridges, sinks ships, sparks house fires, and nearly brought down the Statue of Liberty's torch. It is rust - and this book, full of wit and insight, disasters and triumphs - is its story.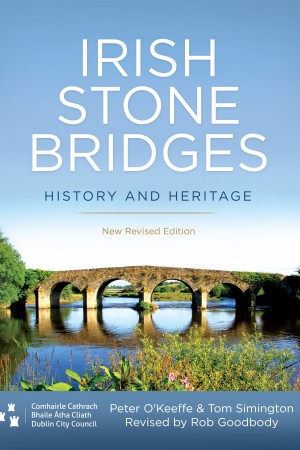 Irish stone bridges: history and heritage.
By Peter O'Keefe & Tom Simington.
Revised by Rob Goodbody.
ISBN: 978 1 911024 14 9
This newly-published, thorough and hefty handbook of stone bridges in Ireland is a revised edition of the out-of-print 1991 publication by O'Keefe and Simington. The revised book benefits from 300 new photographs and covers the history of road bridges in Ireland from 1000AD to 1830, looking at the technical history and context of the bridges, and including a gazetteer of more than 75 bridges and groups of bridges across the length and breadth of Ireland.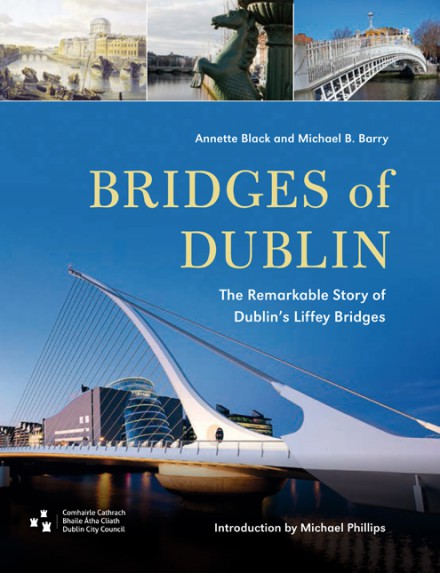 Bridges of Dublin.
By Annette Black and Michael B Barry
ISBN: 978 1 907002 21 2
Published by Dublin City Council
Available from Four Courts Press
A fascinating book detailing the history and stories behind the 24 bridges that cross the River Liffey in the city of Dublin. With lavish illustrations including old photos of construction, paintings and diagrams of the structures, the book is a great guide to Dublin's many and varied river crossings.