Webuild carried out the installation of the Buttaceto Viaduct, which will carry trains travelling along the Bicocca-Catenanuova section of the Palermo-Catania line.
The Buttaceto Viaduct measures approximately 62m in length. The structure was assembled on site and raised into position. Hydraulic equipment was used to slide the viaduct's deck across reinforced concrete beams and steel supports by about 20m a day until it reached the final position.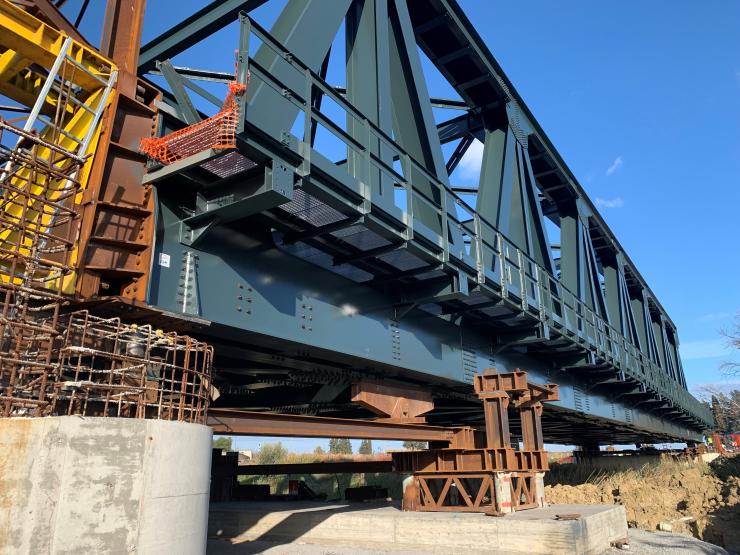 The remaining work on the deck will be completed shortly so that work can begin to fit the viaduct with the electrical and other fixtures needed for the new railway.
More than 300 direct suppliers – most of them local – and nearly 400 direct and indirect workers are working with Webuild on the section of railway, which is being built for Rete Ferroviaria Italiana (RFI), part of Gruppo FS.