The project has begun widening the West Gate Freeway from eight to 12 lanes and rebuilding a section of the Grieve Parade bridge.
In a weekend closure, the site crew demolished the eastern half of the 1970s bridge to make way for rebuilding. The traffic island in the middle of the bridge was removed, then the eastern side was separated from the western side, and underwent hydrodemolition. The western side of the bridge has reopened to one lane of traffic each way.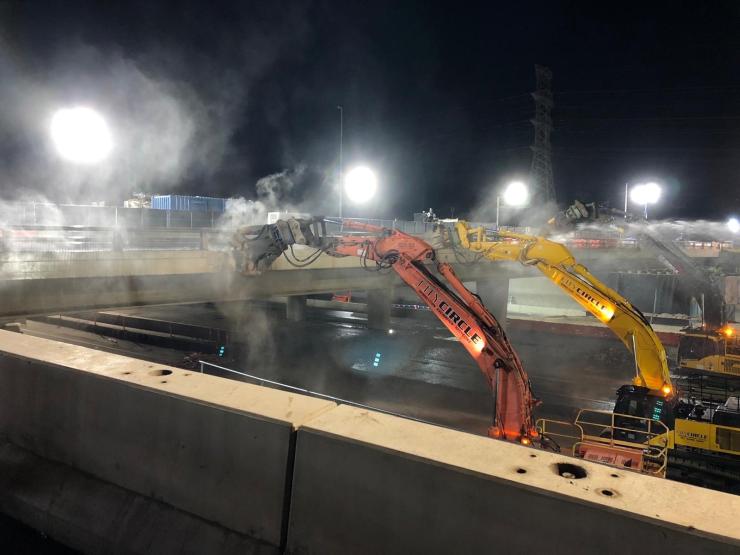 Construction of the new bridge has now kicked off. The works will include reconstructing the bridge footings, installing 18 new beams to widen the bridge over the freeway and constructing the new deck.