The first in-person version of the awards brought together public and private sector professionals from across the industry, who raised a glass to the winners as they were announced by the judges.

The categories covered the design, construction and maintenance of pedestrian, highway and rail bridges in the UK, as well as a special Judges' Choice Award, which was included for the first time, and the Bridge Owners' Forum Lifetime Achievement Award.
The winners were as follows:
The Bridges Award for New Life (projects above £5 million)
Winner: Maintenance of the Silver Jubilee Bridge
Commissioning Authority: Halton Borough Council
Principal Designer: Mott MacDonald
Architect/Structural Engineer: Mott MacDonald
Principal Contractor: Balvac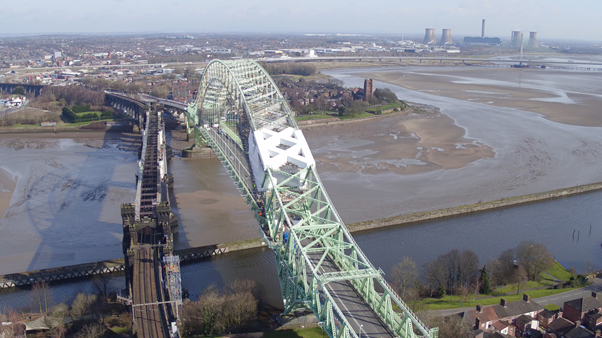 Judges' Comments:
"A superb scheme, demonstrating high quality risk management and structural engineering in a complex environment to provide a beneficial 'second life' for this structure. Preemptive work was undertaken to allow future maintenance actions to be simplified, continuing the theme of sensible and confident decision making"
"A significant refurbishment of a large steel structure, with challenging constraints on temporary works from lack of lateral load capacity. The replacement of a stay hanger on a bridge such of this will always be challenging, and has been well accomplished"
"This is one of the UK's iconic bridges and it is good to see that it has been given a new lease of life following the opening of the Mersey Gateway"
The Bridges Award for New Life (projects below £5 million)
Winner: Big Lock Footbridge Restoration
Commissioning Authority: Canal & River Trust
Principal Designer: Arcadis
Architect/Structural Engineer: Arcadis
Principal Contractor: Kier Infrastructure
Fabricator: de Hallivand Engineering Group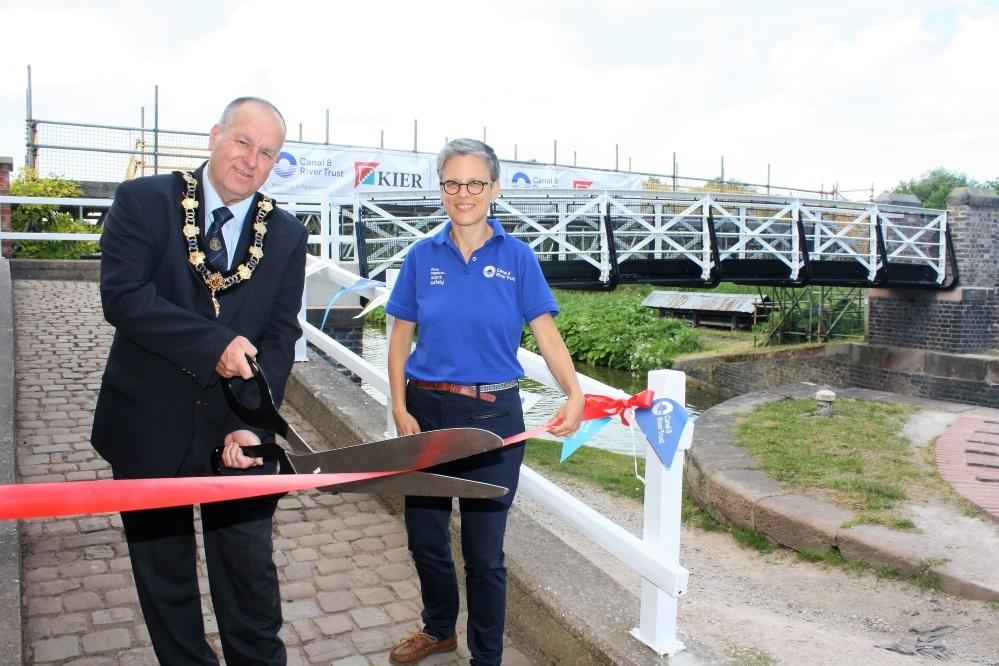 Judges' Comments:
"A sensitive renovation of an existing footbridge that respects the heritage of the site and also promotes the concept of reuse and renovation"
"This is an interesting refurbishment project, with the use of new materials to bring new life to an old structure in a sensitive but effective manner"
"This is a great demonstration of disguising a complex upgrade into an apparently simple yet elegant solution, ensuring the heritage and community value of the asset"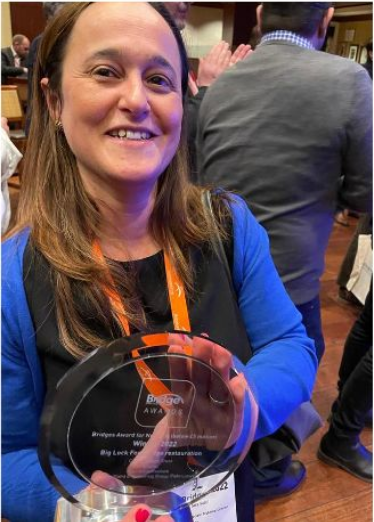 The Bridges Judges' Choice Award
Winner: Charminster Community Bridges
Commissioning Authority: Dorset Council
Principal Designer, Contractor and Structural Engineer: Dorset Highways
Other key firm: J Bennett Joinery Limited (specialist timber contractor)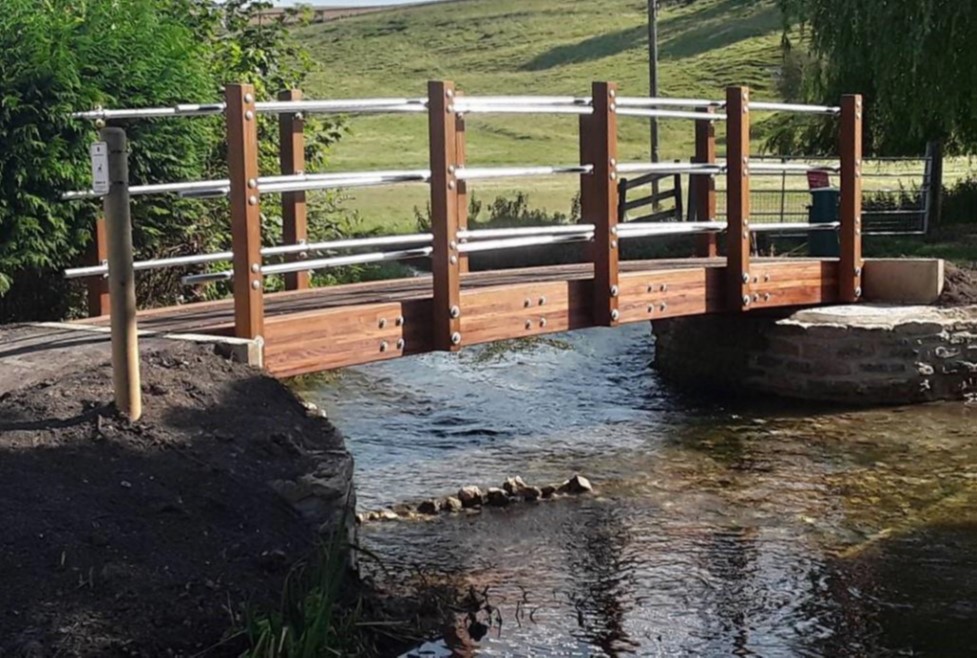 Judges' Comments:
"A superb scheme that demonstrates excellence from an engaged and interested client who truly believes in their climate and community commitments. The dedication to reuse and active travel is excellent. This project should become an exemplar project nationwide"
"This scheme demonstrates the use of great craftsmanship to reuse components from another location to create an asset of great value to the local community"
"A new term - bridge cannibalisation! But what a great idea to go about things in this way rather than demolish/destroy the old bridge and deliver new designs. It hits all the buttons for sustainability and carbon minimisation"
The Bridges Construction Award
Winner: Great Bernera Bridge Replacement
Commissioning Authority: Comhairle nan Eilean Siar
Principal Designer: Mabey Bridge
Architect/Structural Engineer: Mabey Bridge
Principal Contractor: Breedon Group (Hebrides)
Subcontractor: MJ Hughes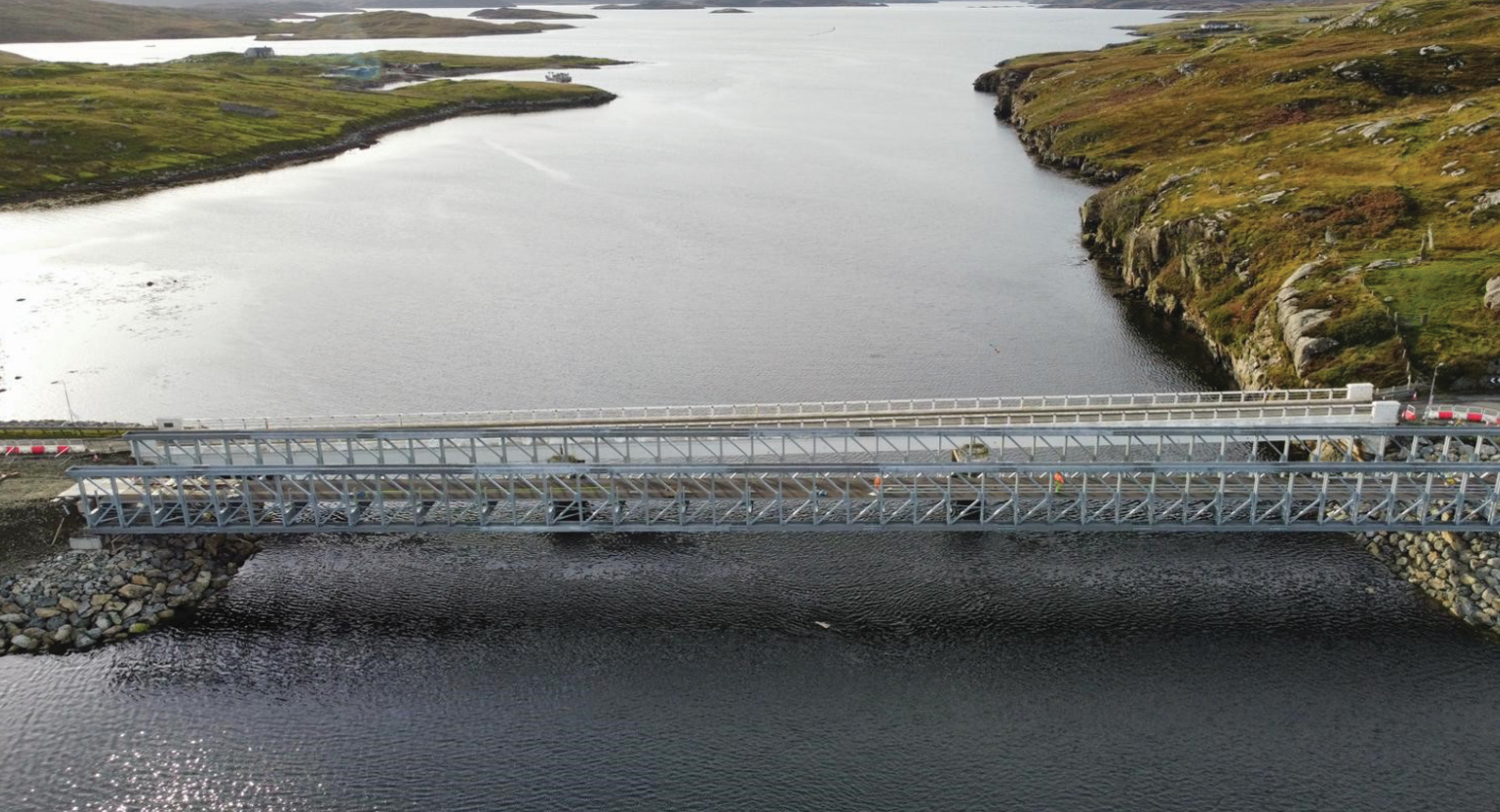 Judges' Comments:
"This is a great project, whereby challenges of delivery of small components and the clear advantages of providing a single span to avoid over water works has been met superbly by the use of the Mabey bridging system. It's not what I would have first thought of, but it suits the situation superbly, given the constraints"
"A relatively low-cost but effective solution using a tried-and-tested modular bridge"
"A remote location with many challenges to overcome. This structure was absolutely essential for island connectivity, delivered in very tight timescales with the potential closure of the existing bridge due to condition. The installation complexity was dealt with and good design features included to meet the environmental challenges"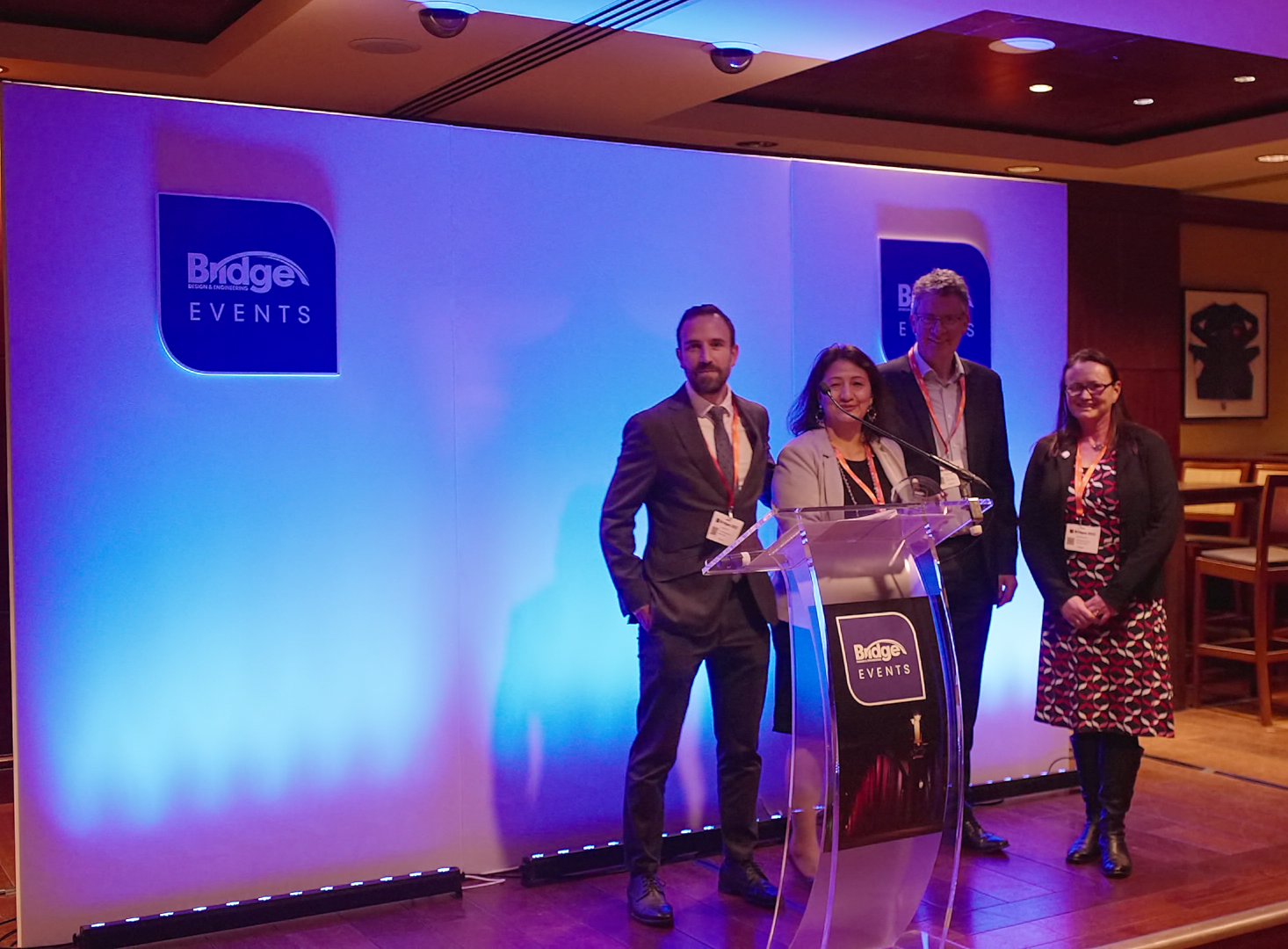 The team behind the Great Bernera Bridge Replacement receiving their award from Hazel MacDonald of Transport Scotland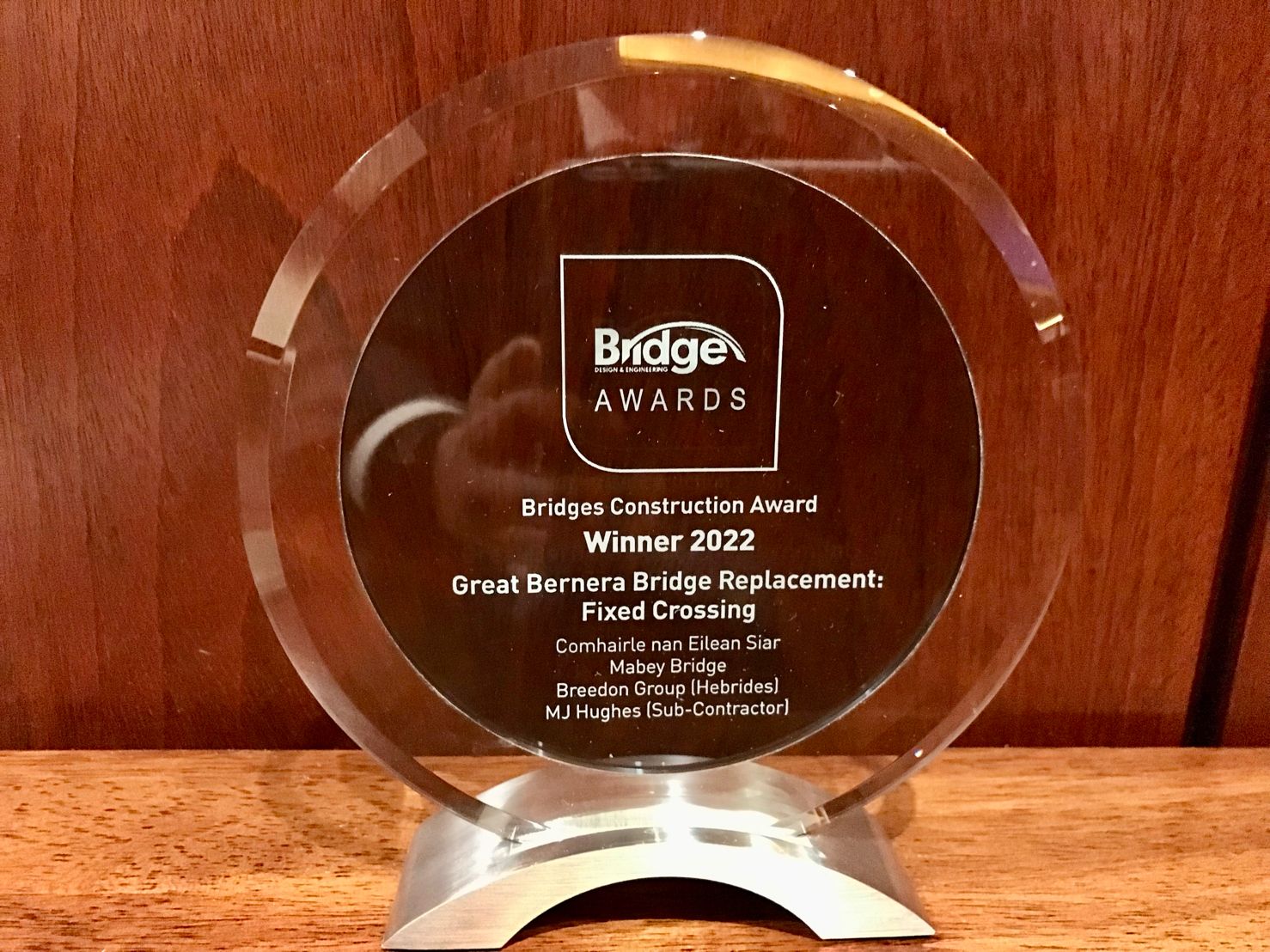 The Bridges Design Award (projects above £5 million)
Winner: New Street Square Bridges
Commissioning Authority: Deloitte
Principal Designer: WilkinsonEyre
Architect/Structural Engineer: Eckersley O'Callaghan
Principal Contractor: Seele Austria GmbH & Co
Site contractor: Overbury Major Projects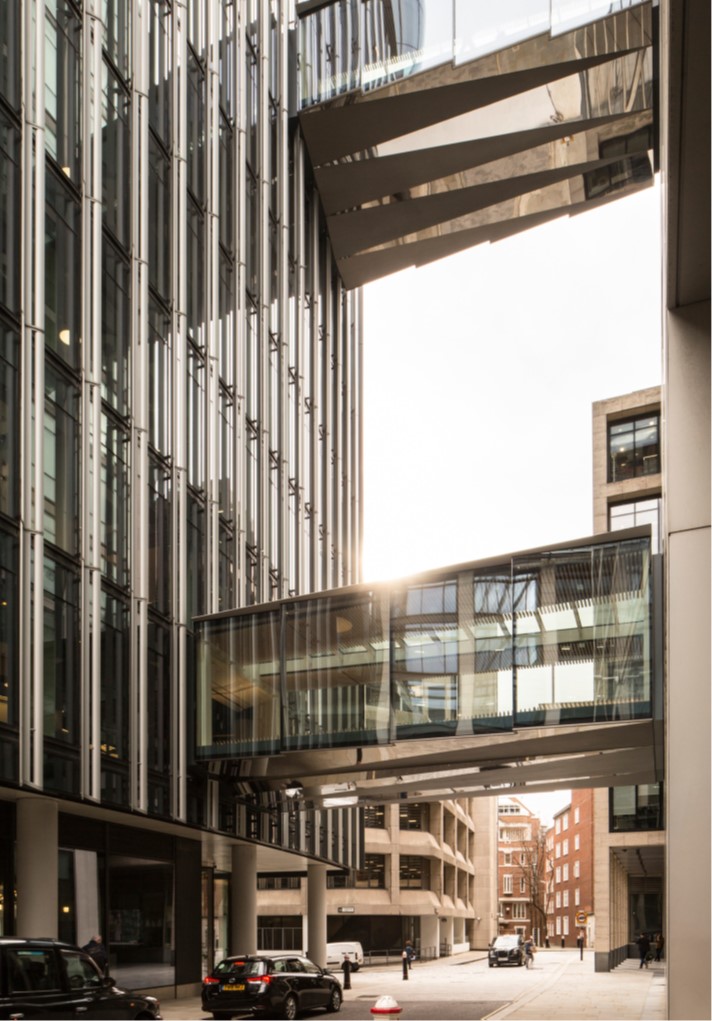 Judges' Comments:
"Delightful structures. The commitment to accessibility without detriment to alternative routes is very successful, and defines the internal space of the structures…. an excellent scheme"
"These are very elegant bridges and have a great solution to the ever-present problem of trying to maintain appropriate slopes on footbridges when dealing with level changes. The structures have a great choice of materials, and the method of construction was also simple and elegant"
"Innovative solution to the level difference. Good for sustainability to have an energy- (and maintenance-) free solution by avoiding mechanical lifts. Also failsafe for wheelchair users. Also a good design solution to avoid interruption to views while giving a lighter appearance"
The Bridges Design Award (projects below £5 million)
Winner: Dinosaur Swing Bridge
Commissioning Authority: Friends of the Crystal Palace Dinosaurs
Principal Designer: Tonkin Liu
Structural Engineer: Arup
Principal Contractor: Cake Industries
Detailed Substructure Design: Cake Engineering
Pile Design: Michael Aubrey Partnership
Steel and Cutting: M-Tec and
Joseph Ash Chesterfield
Piling: Capital Piling
Lifting: City Lifting and Forest Industrial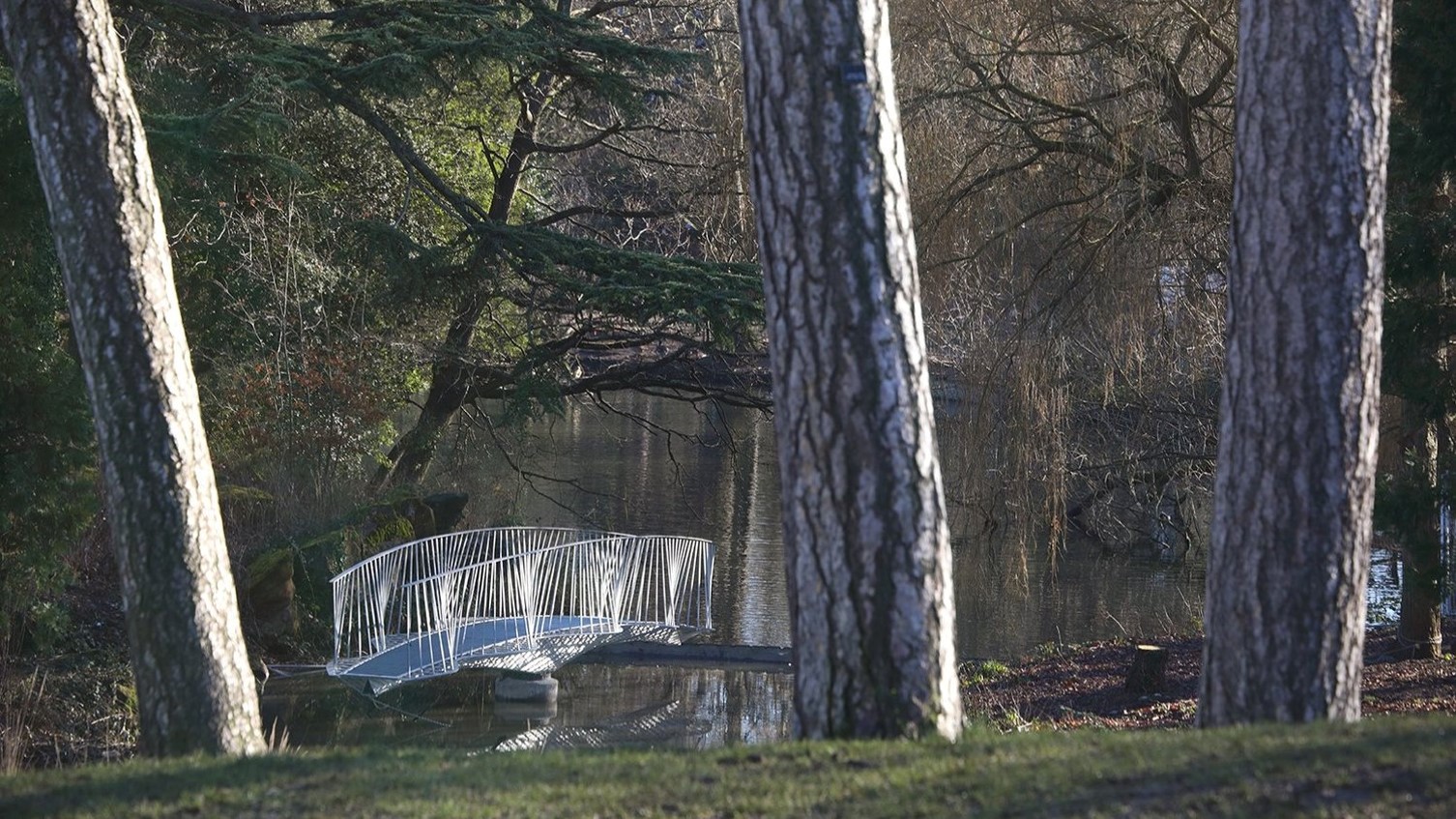 Image credit: James Balston
Judges' Comments:
"This structure is innovative, with a great use if shape to provide structural efficiency. It is a simple response to a difficult problem, and the simplicity is exactly what the constraints need"
"This has a wow factor for me. Simplistic outwardly but with great attention to detail and very appropriate for its location. An excellent design both in terms of concept and installation"
"Great example of engineers contributing expertise and project development skills for community benefit. Good that it solves multiple objectives (access and security) with a single solution. Good combination of traditional skills and modern techniques. Innovative approach to minimising welding - which should reduce cost now but also maintenance and also galvanising. Great explanation in the entry of the engineering principles used, maintainability and quantification of carbon"
The Bridges Management Award
Winner: Hammersmith Bridge - Case for Continued Safe Operation
Commissioning Authority: London Borough of Hammersmith and Fulham
Principal Designer: Mott MacDonald
Structural Engineer: Mott MacDonald
Principal Contractor: MISTRAS Group
Cat 3 checker: COWI
TAA: WSP
Casting Analysis: Goodwin Steel Castings
Specialist Risk Consultant: Xanta
Contractor for Temperature Control System: FM Conway
Cladding Removal and Blast Cleaning: Taziker Industrial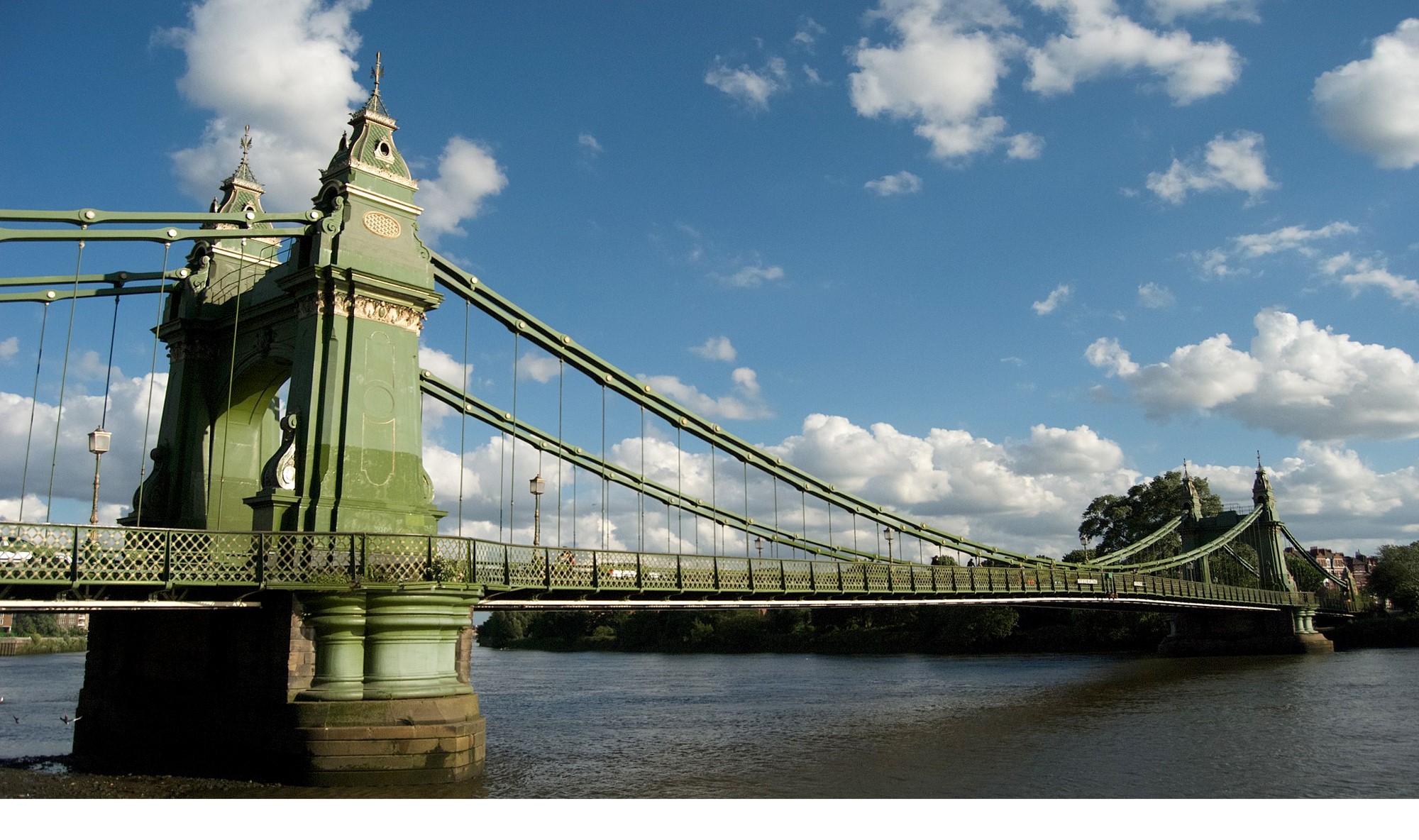 Judges' Comments:
"An extremely complex structural engineering task carried out under high political pressure, with a potential risk of a very high-profile collapse. An exemplary scheme"
"This was a highly complex piece of work, carried out in the full glare of media and political difficulties. However it is not a simple issue, and the technical complexities have been addressed to allow a more sustainable position with regard to the bridge to be justified. The implementation of a temperature control system is certainly a novel feature to facilitate bridge management"
"A very high profile issue with significant political pressures. But this this is an excellent piece of bridge management, utilising NDT and SHM, with detailed analyses informing a decision making process. A very interesting piece of work"
"Excellent use of a scientific approach and use of structural modelling, particularly the simulation of the historic manufacturing process. A good example of the effective use of testing and monitoring systems - no doubt new techniques have been developed which will be published for use on other bridges. Innovative temperature control system has targeted the root of the problem allowing the bridge to be reopened. Proportionate solution to immediate issue with great community benefits"
BOF Lifetime Achievement Award
Winner: Ian Firth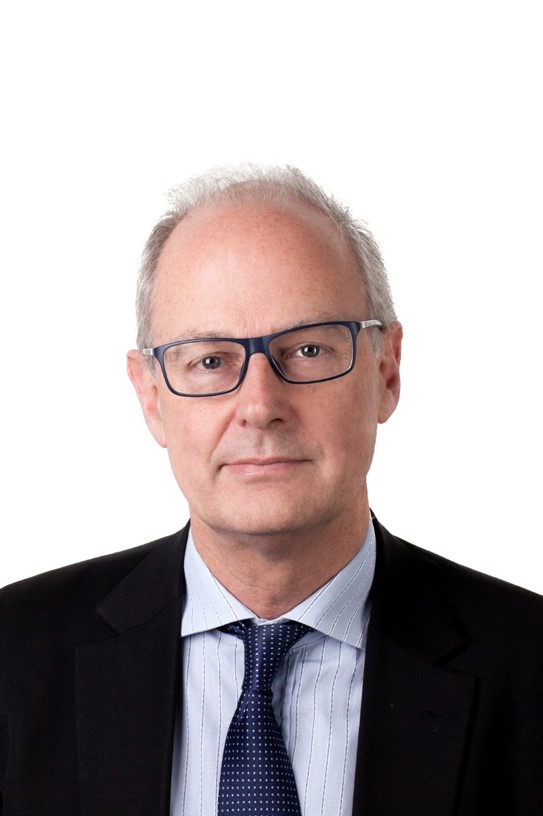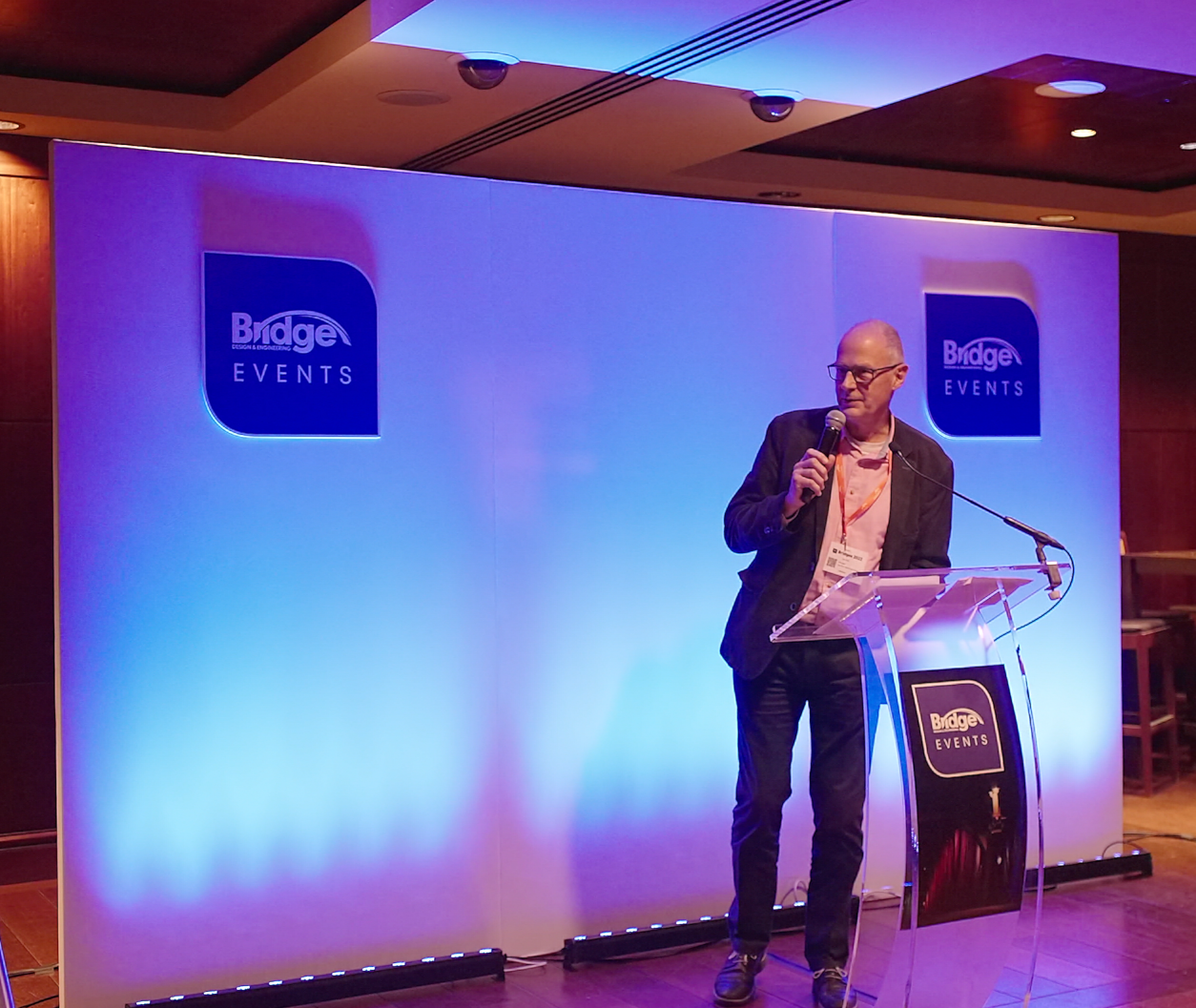 Ian thanked all the fantastic people he has had the pleasure of working with in his acceptance speech
You can read more about the winning projects at the Bridges Awards 2022 website here, and a link to Ian Firth's Profile published in issue #86 of Bd&e can be found here.
And last but not least, thank you to this year's judging panel: