Both girders are 24.5m long; one has a weight of 64.51t and a height of 3.6m and the other is 3.5m high and weighs 63.7t.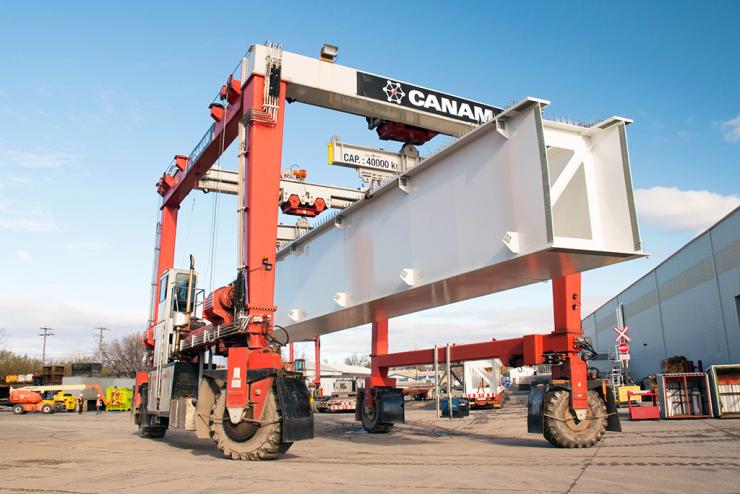 The girders left the plant in Quebec City on 22 November on trucks equipped with a steering dolly. The convoy arrived at the site in Brossard at around noon the following day.
Both box girders will be erected over the next months at the east approach, which consists of a total of nine spans.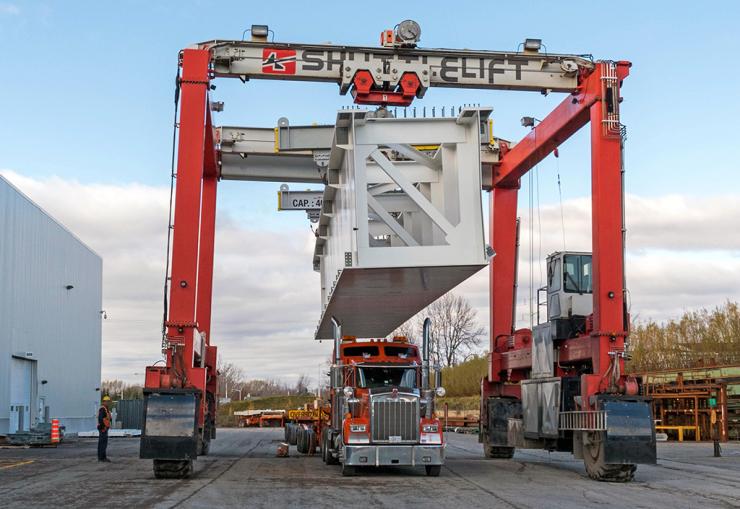 The west approach consists of 26 spans. The total length of both approaches is about 2.8km and the total weight of the components manufactured by Canam-Bridges will exceed 55,000t. The company will manufacture a total of 600 box girders for the construction of the bridge approaches.
The components are fabricated and painted at the Canam Group plant with support from subcontractors Marmen in Trois-Rivières and ADF in Terrebonne.
Fabrication began in February this year and is scheduled to end in the spring of 2018.
Canam-Bridges recently completed the fabrication of 160 steel girders for the Île-des-Sœurs Bridge, which is also part of the project.