German rail company Deutsche Bahn is building the new Friesen Bridge to replace a bascule span that was hit by a freighter in 2015. Rail traffic on the route between Germany and the Netherlands has been interrupted since then.
Below: View of the bridge after the accident (image DB Netz AG / Alexander Heinemann)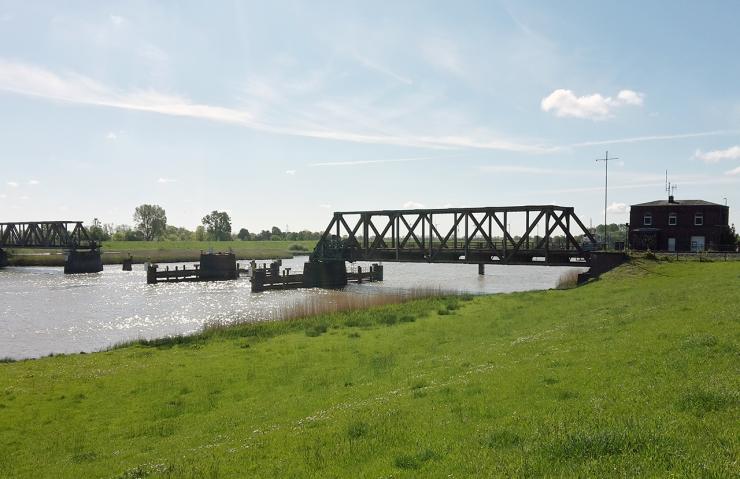 Work on the US$148 million project is now officially under way, with construction scheduled to start in mid-2022.
The 337m-long structure will have a movable middle section with a length of 145m. The 1,800-tonne element can be rotated 90 degrees in just a few minutes using a digital control system. Large ocean-going ships that cannot pass under the bridge have a space to navigate through the passage. The new bridge has been designed to open and close within minutes. As well as rail, it will carry paths for pedestrians and cyclists.

Lower Saxony's minister of economics and transport, Dr Bernd Althusmann, said: "Today's groundbreaking ceremony marks the beginning of the restoration of the interrupted rail connection between Leer and Groningen in the Netherlands. I am very pleased that the damaged remains of the old bascule bridge will not only be used to create Europe's largest lift-and-turn bridge, but also that the new Friesenbrücke will be part of the 'Wunderline' for a faster, more comfortable and more environmentally friendly connection between Bremen and Groningen. It thus helps to improve mobility on both sides of the border and to strengthen the entire border region."