"Christchurch City Council expressed a desire for the bridge to be functional, simple and low maintenance, and this concept design reflects that," said Otakaro chief executive John Bridgman.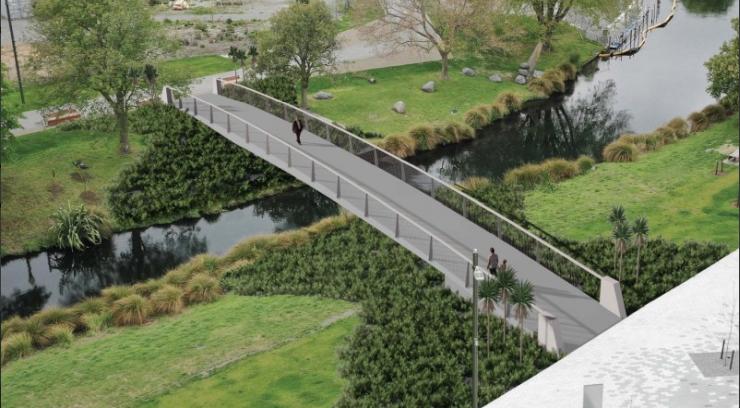 Otakaro is state-owned company delivering anchor projects as part of reconstruction work following the earthquakes of 2010 and 2011.
The 32m-long bridge will make the trip through the city along the Avon River Precinct quicker for cyclists and pedestrians and will cater for future developments in the North Frame and Avon River precinct, said Bridgman. "The bridge sits on what we call a 'desire line', the route people would take over the bend in the Avon River if it were possible," he said.
The concept bridge design will now be further developed ahead of physical work starting later this year. "We expect construction to take about six months to complete, subject to the findings of further geotechnical surveys and working around the trout spawning season," said Bridgman. Design and construction of the bridge will be funded by the state and will cost about US$2 million.