The arch bridge between Everett and Somerville will provide a missing link in a regional trail network.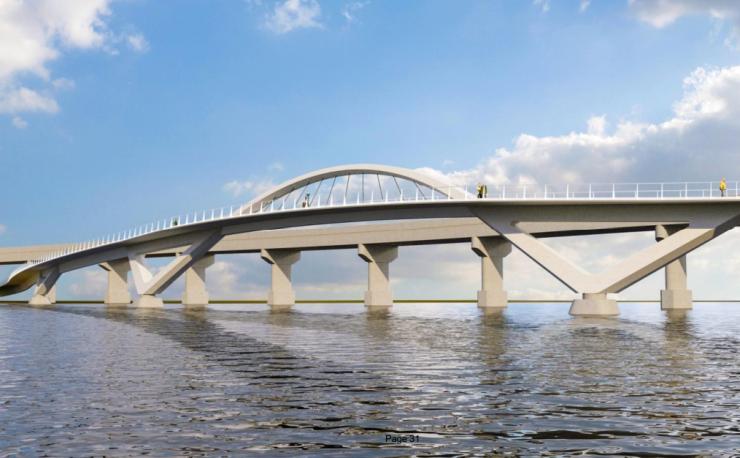 The prelimary structural design for the features steel beams with a tapered design, a steel plate deck, steel V-shaped piers, drilled shafts and 'floating' pier caps in the water to eliminate cofferdams.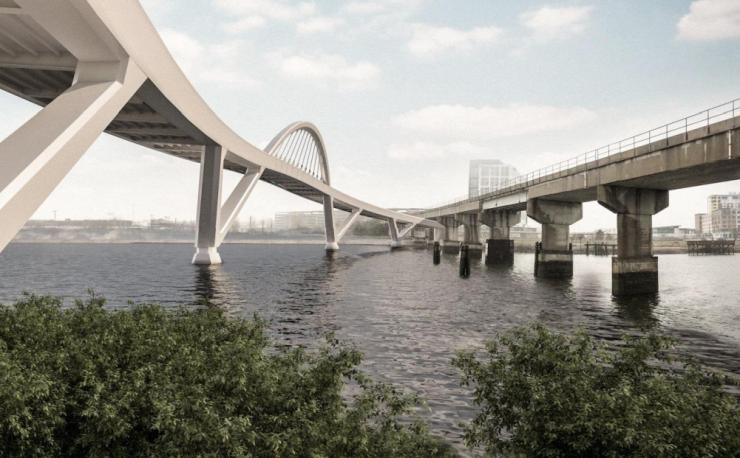 Initial estimates put the construction cost at US$22.6 million.