The previous footbridge at Whitby East Pier was removed for safety reasons in 2001 and the pier's extension has been inaccessible to pedestrians since then.
Scarborough Borough Council (SBC) has approved a design and build contract with Lochshell Engineering for the fabrication and installation of a replacement footbridge to link the pier and East Pier Extension. Reinstatement of the bridge will also improve access to the pier extension for repairs and maintenance by council harbour staff. Current access is by boat only – described by the council as being "not without its risks". The new bridge will also enable public access to the far end of the pier, allowing greater appreciation of the listed structure, as well as impressive views of the coast, town and Whitby Abbey, said the council.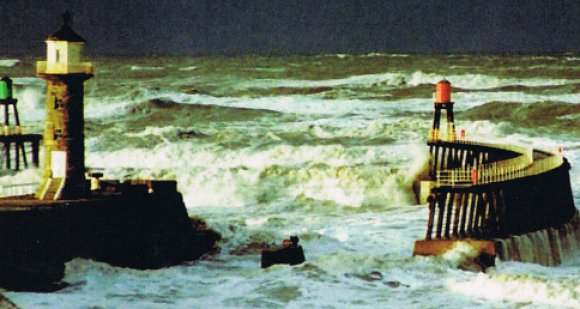 The US$275,000 contract includes localised repairs to the extension. In 2008, consultant Royal Haskoning had advised SBC that the southern end of the East Pier Extension was in danger of imminent collapse; critical remedial work was completed in early 2012.