Peter Kiewit Sons, Hatch and Systra International Bridge Technologies have beaten two other shortlisted teams for the contract to carry out the detailed design and build the Third Crossing. The 1.2km, two-lane arch bridge will cross the Cataraqui River.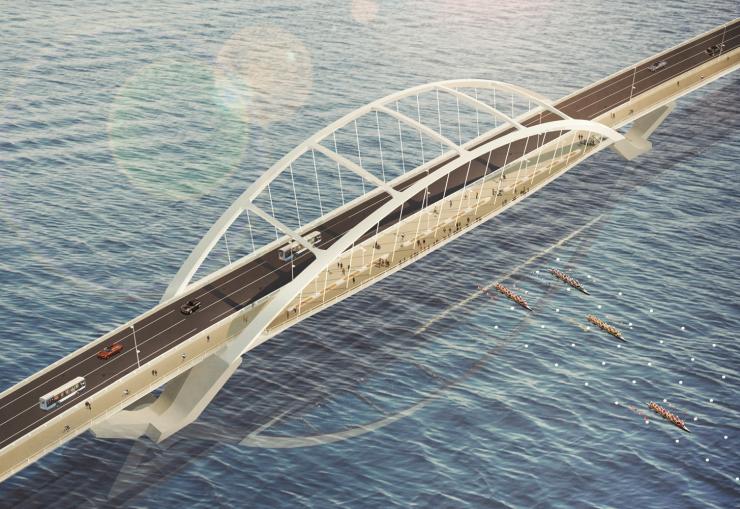 The IPD that is being adopted is similar to a design-build model with the exception that the city of Kingston, along with the design and construction partners, will work within the defined US$138 million budget and share the risk and reward to deliver the best possible bridge.
"We started this process with seven exceptional international firms interested in coming to Kingston to work on this job and today we've selected the top proponent team," said Mark Van Buren, deputy commissioner and project director. "Having this collaborative team will ensure we build the best bridge possible for all residents while helping meet our long-term transportation goals."
Kingston mayor Bryan Paterson said: "This is the largest infrastructure project our city will undertake for years to come, employing hundreds of people over several years. I am just thrilled and excited to get construction started."
From September 2018 through to December 2019 the new project team will be doing early site preparation, conducting additional environmental and geotechnical investigations and working through design validation. Construction of the bridge is expected to begin in summer 2019.