Oklahoma Transportation Commission has awarded Jensen Construction the contract to replace 58-year-old bridge over Lake Texoma. Jensen Construction's price of US$43m was the lowest of eight submitted for the job.
The Willis Bridge is on SH-99/US-377 and connects Madill in Marshall County, Oklahoma, and Whitesboro in Grayson County, Texas.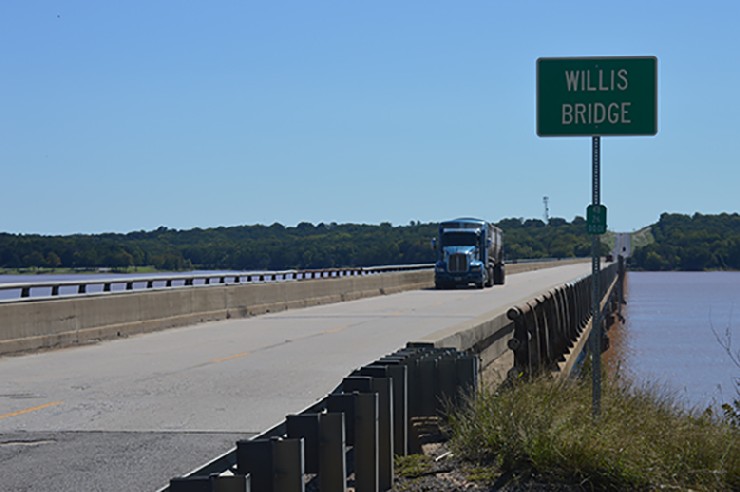 The replacement structure will be wider and longer than the existing one and will be built to the east. The project also will include construction of the approaching roads at each end of the new bridge and demolition of the old bridge.
The new bridge will be 1,665m long with two 3.7m-wide driving lanes and 3m-wide shoulders on each side. The tallest of the 38 piers that will support the bridge deck will extend about 24m from the top of the bridge deck to the lake bed.
"This bridge requires maintenance on a regular basis which can have economic impacts and affects the traveling public," said Anthony Echelle, Division 2 engineer for southeastern Oklahoma. "We're pleased to see this new bridge begin; it will far outlive its predecessor.
Construction is expected to begin in early 2019 and is expected to take about two and a half years to complete.