"We've had to urgently close Hammersmith Bridge to motorists because of safety concerns," said a statement from the London Borough of Hammersmith & Fulham. "Our weekly safety checks have revealed critical faults and we have no choice but to shut the bridge."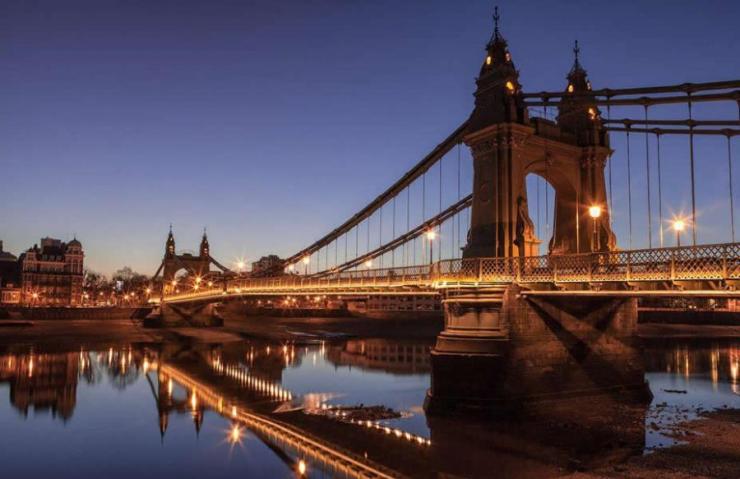 The council said that it has a plan in place to refurbish the bridge and is ready to start work. "But, due to government budget cuts, Transport for London (TfL) says it can no longer fund the planned refurbishment," it said. "This is a huge disappointment. Regrettably, we've now been left with no option but to close the bridge indefinitely until the refurbishment costs can be met. So we're supporting TfL's call for the government to invest in this vital river crossing and national monument – so we can get on with the work and reopen the bridge."
The council is planning for the full refurbishment to be carried out during a long-term closure, once a date can be confirmed. "We'd love the planned refurbishment to be a fast, simple process, but with a bridge this old, this complex and this important we've got to make sure we get these repairs right," it said.
Interim repair works in 2017 had been followed by detailed surveying. Analysis of the survey results and drawing up of draft designs has been under way since spring last year.
Hammersmith Bridge was built in 1887 and carries a very high traffic volume for its age, with more than 20,000 vehicles crossing it every day.