It describes the Iron Bridge in Shropshire as "the great-great grandfather of bridges, railways and skyscrapers all around the world today".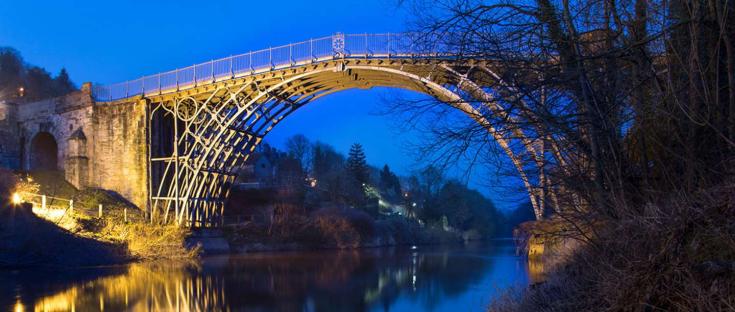 The bridge over the River Severn was built in 1779 - first free-standing structure ever to be made of cast iron. Extensive surveys have revealed that the bridge is under threat from cracking due to the stresses in the ironwork.
The Iron Bridge stands as a testament to the people who worked relentlessly with a new, unknown material 240 years ago, said English Heritage. "Their innovations went on to transform the way we live today," it said. "This historic bridge is suffering with stresses in its ironwork. Only careful conservation will protect it so that people in the future can enjoy it just as we do today."
A year-long project will soon get under way to clean, repair and replace various elements of the bridge: the iron radials and braces holding the bridge together, the deck plates and wedges, and the main iron arch itself. The entire structure will then be repainted and the road surface will be renewed.
The charity has already raised a significant sum, including a donation of US$1.17 million from the Hermann Reemtsma Foundation. It now using the funding website Crowdfunder to raise approximately US$33,000 towards the repairs.