The bridge in the US city of Seattle has been closed since March following the discovery of severe cracking. Stabilisation work is nearing completion and will be followed by repairs to enable the bridge to be brought back into use (link opens in new tab).
Mayor Jenny Durkan announced that she has instructed Seattle Department of Transportation (SDOT) to restore travel by repairing the bridge. SDOT has nearly completed the first phase of a two-part repair process, as the stabilisation work will conclude next month. Durkan also directed SDOT to continue early design work for an eventual replacement of the bridge. HNTB was appointed to the task in August (link opens in new tab)
"After weighing a number of factors and hearing from many stakeholders and members of community, I have decided to move forward with repairing the High-Rise Bridge," she said. "This corridor is simply too important to our economy and our residents to face potentially more than three years of uncertainty. Repair will simply get West Seattle reconnected the fastest." SDOT anticipates that the bridge may reopen to traffic by mid-2022.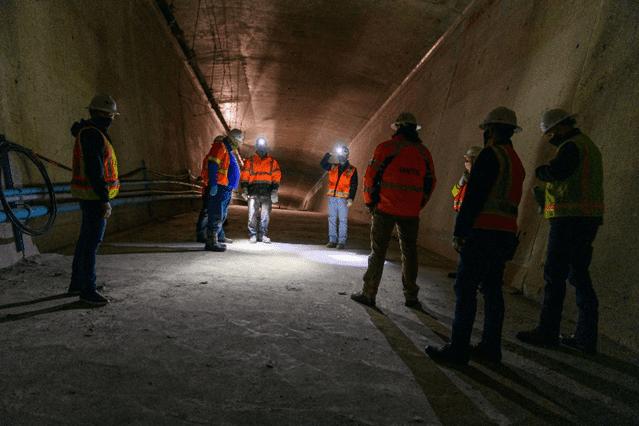 Mayor Jenny Durkan visited West Seattle High-Rise Bridge and saw the stabilisation work under way while hearing from bridge engineers. Photo: Tim Durkan.