The start of cable work on the eastbound structure follows progress on the westbound bridge, where more than 50 stay cables have been fully anchored and tensioned on the 128m-tall towers.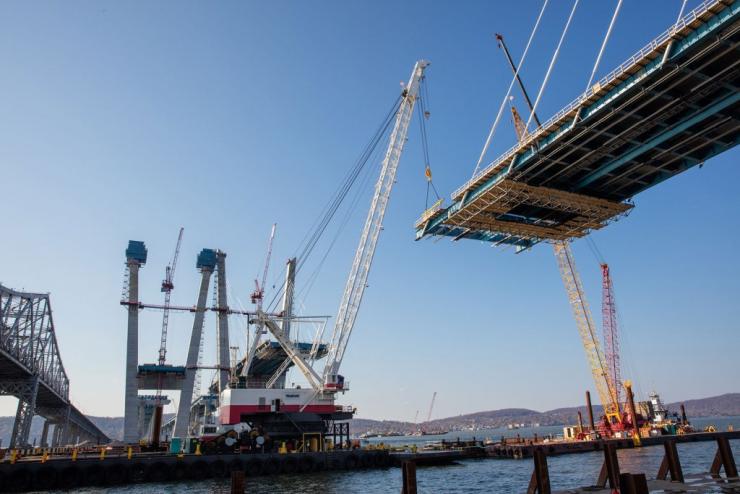 After the initial installation process for each cable, Tappan Zee Constructors (TZC) installs additional strands inside the sheath to provide further strength.
TZC is installing new structural steel sections and stay cables on alternating sides of the towers as work continues. It is also placing precast concrete deck panels on the erected steel sections.
The new crossing - which will replace the adjacent Tappan Zee Bridge - is being built built under a US$3.14 billion contract by TZC, a joint venture of Fluor Enterprises, American Bridge, Granite Construction Northeast and Traylor Bros.