The Port of Hood River was awarded US$3,600,000 for the planning, preliminary engineering and design for the pedestrian and bicycle elements of the bridge, which will connect the cities of Hood River in Oregon and White Salmon in Washington.
The existing Hood River-White Salmon Bridge (below) was built in 1924 and designed to the standards of that time. Among other shortcomings, it has just two narrow lanes and no permissible passage for pedestrian or bike traffic.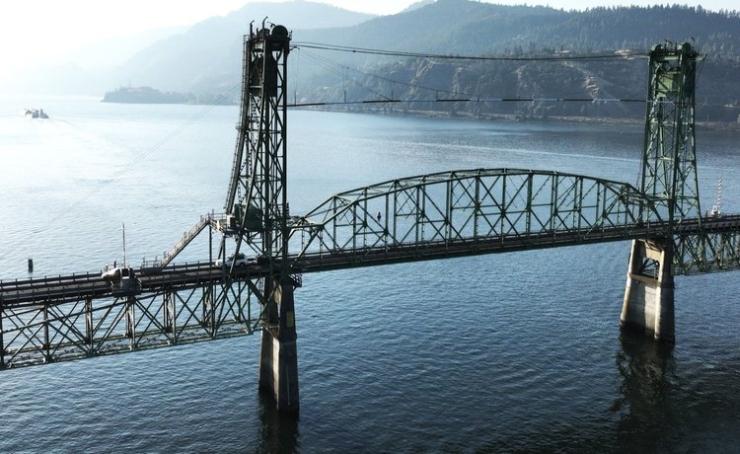 A new bridge (below) would provide a number of improvements, including bike and pedestrian access, wider vehicle lanes and improved passage for river traffic on the Columbia.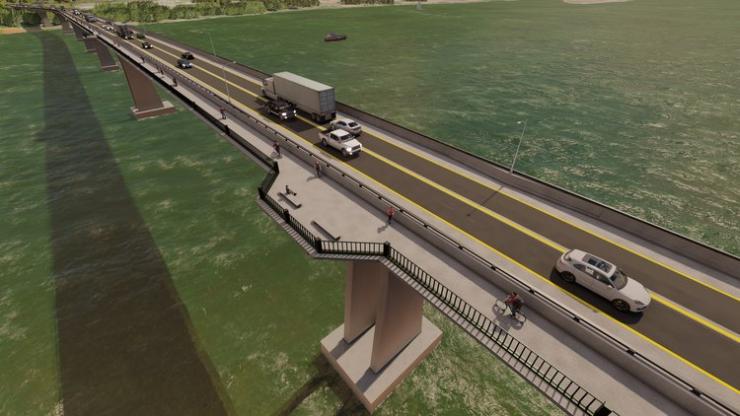 The new award of funding follows a US DOT Build Grant in 2020.
Congressman Earl Blumenauer said: "This is great news for the people of Hood River and another significant step in expanding the area's transit, bicycle, and pedestrian infrastructure. The results will improve pedestrian safety and give people more choices about how they travel to and from Hood River and White Salmon."
"Bike and pedestrian access across the new bridge is critical to our local communities," said Port of Hood River commissioner Mike Fox. "The project team is grateful for this award, which will help us realise our vision of a bridge that works for everybody."