One of the three main towers of the Polcevera Viaduct which carries the A10 motorway in the Italian city of Genoa has collapsed, with an estimated 120m of the main bridge deck destroyed. Dozens are feared dead and rescue work is currently under way. The bridge was designed by Italian civil engineer Riccardo Morandi, and opened to traffic in 1967.
Maintenance work had been under way on the 1960s structure, said motorway operator Autostrade in a statement. A crane had been installed to allow the work to be carried out, it said, adding that the work and the structure had been subject to constant observation and monitoring.
Work that was being carried out reportedly included upgrading of the concrete safety barriers and the acoustic barriers along the side of the deck. A series of overnight closures had taken place over the last month to enable this work to be carried out.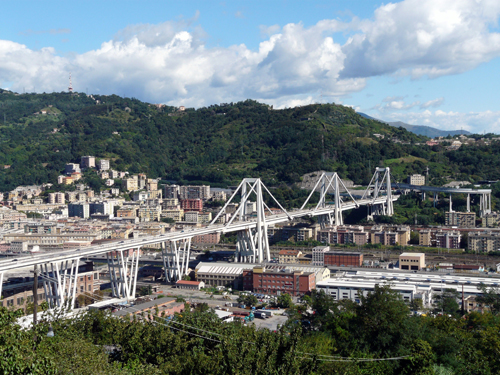 The three main towers of the Polcevera Viaduct - the one in the foreground collapsed (Photo: Davide Papalini/Wikipedia)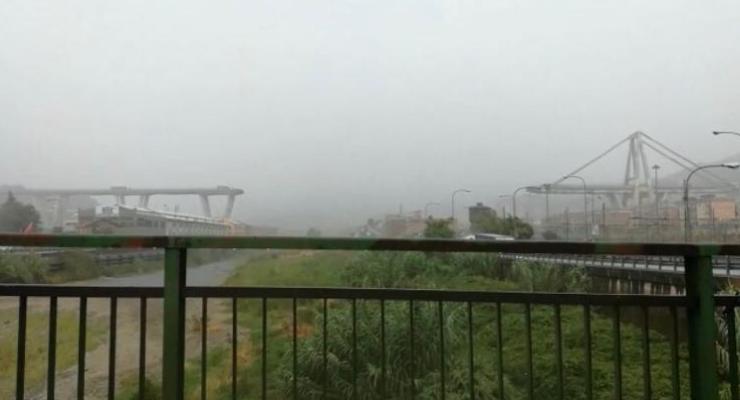 Edoardo Rixi, undersecretary in the ministry of transport and infrastructure, has visited the scene and posted to Twitter the photos above and below.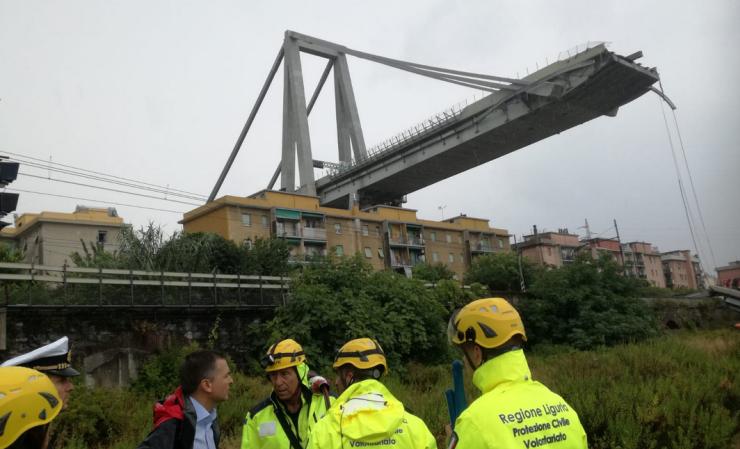 Transport minister Danilo Toninelli tweeted that he is following what happened in Genoa with utmost apprehension and that it appears to be a terrible tragedy. Local reports say that dozens of people have been killed.
The collapse occurred during heavy rainfall. It appears that there were multiple vehicles on the bridge when it fell.
Autostrade said that the causes of the collapse will be the object of in-depth analysis as soon as safe access is possible.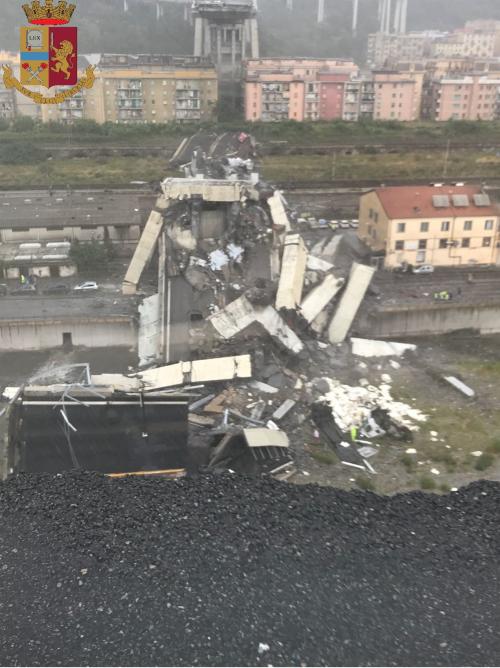 Photo above by the Italian police