Dublin Port Company (DPC) has launched the third and final project in its plans to expand capacity over the next 20 years. The US$454 million 3FM Project is at the pre-planning stage and DPC will lodge a planning application in early 2023. Between now and then, the company will prepare the detailed project design and environmental impact reports required.
The project has six elements, including a new private road called the Southern Port Access Route (SPAR). Two new bridges are proposed: a pedestrian and cycle bridge across the Liffey and a bridge from Sir John Rogerson's Quay across the Dodder.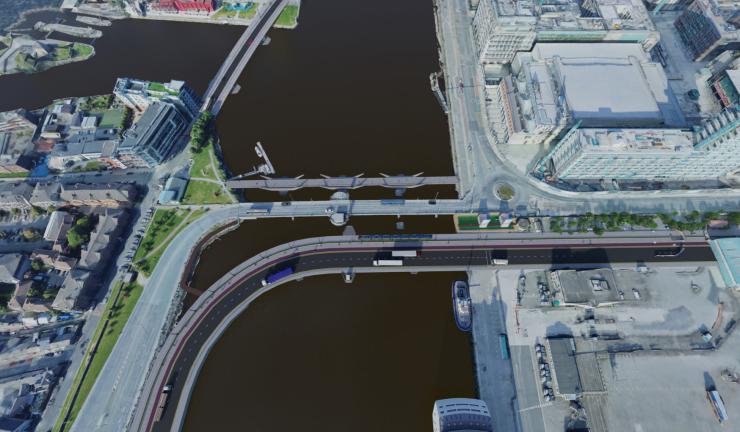 Other elements of the proposals include construction of the largest container terminal in the country, redevelopment of an existing container terminal and development of 6.1 hectares of new public parks in three locations.