L&M Keating has been appointed by Cork City Council as main contractor for the US$1.8 million project to restore the pedestrian suspension bridge, which opened in 1927. The bridge's nickname comes from the way it shakes as people cross it.
Rehabilitation and conservation work on the main structure of the 50.9m bridge will include phased dismantling of the latticed deck for off-site grit-blasting, repair & repainting; in-situ repair and repainting of the lattice towers; replacement of suspension cables; and installation of new public lighting to the approach ramps and bridge structure. The new cables are being manufactured in Italy.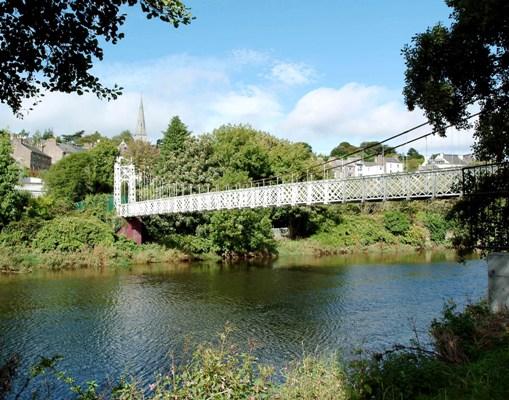 This design team includes RPS Consulting Engineers, JCA Conservation Architects and Corrosion Solutions & Inspection Services, as well the council's own staff.
It is expected that the works will be completed and the bridge reopened to pedestrians by Easter 2020.