Caltrans and the Bay Area Toll Authority issued the latest update on the work under way to replace 31 joints on the westbound upper deck of the bridge. Another 30 joints on the lower deck will be replaced next year.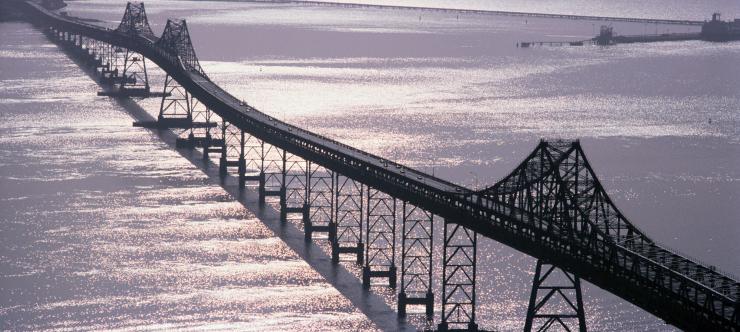 Construction crews have now replaced 24 of the 31 upper deck joints, and work is taking place this week at three more locations. However, six of the seven remaining joints on the upper deck are of different types than those that have been replaced to date. Work on them will involve the construction of additional structural steel components, which will slow the pace of progress in coming weeks.
Each of the original 1950-era joints is being replaced by a new joint that features a rubberised seal designed to shrink and expand with changing temperatures.
Joint replacement work is being done at night to minimise impacts to commuter traffic.