Entries for the Footbridge Awards 2011, which is organised and sponsored by Bridge design & engineering magazine, are now closed.
Svratka River Bridge, winner of the aesthetics medium span and joint winner of the technology medium span awards in 2008.
The awards will be presented at the Footbridge 2011 conference in Wroclaw, Poland on 6 July 2011. For further information on the conference please visit www.footbridge2011.pwr.wroc.pl

Up to SIX awards will be made in total.
There are two main categories - aesthetics and technology - and each is subdivided into three categories depending on the size of the maximum clear span of the structure.

• Short span (less than 30m)
• Medium span (between 30m and 75m)
• Long span (greater than 75m)

The awards will be judged by Helena Russell, Wasoodev Hoorpah, Richard Fish and Anna Lenda.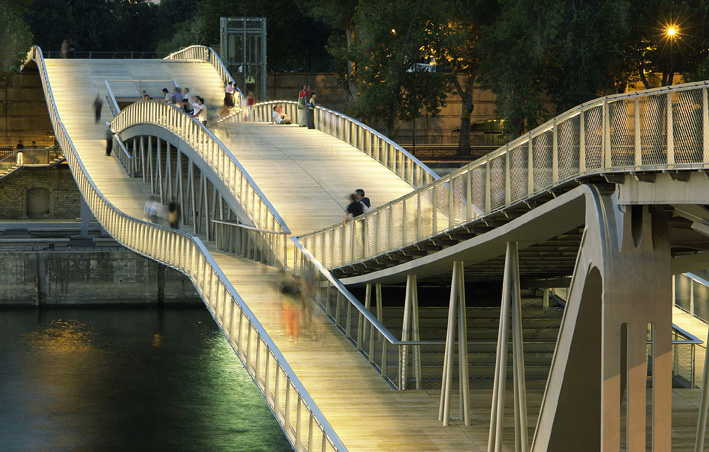 Simone de Beauvoir Bridge in Paris won the long-span aesthetic award in 2008
We have received entries from 55 different projects, covering a broad spectrum of footbridge types, lengths and geographical locations.
Shortlist
The shortlist will be announced during April, by email to the contact details of those nominated on each entry form, and also on the website.
The second judging round will then take place, with the winners being announced at the Footbridge 2011 on 6 July. To register for the conference, please visit www.footbridge2011.pwr.wroc.pl/awards.html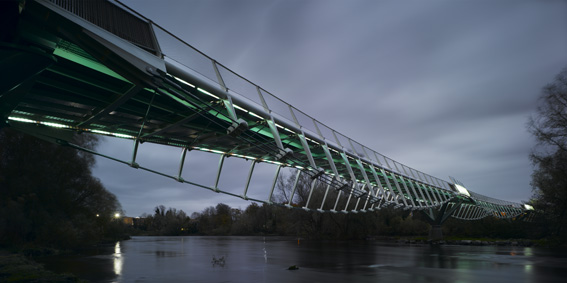 LImerick University's living bridge in Ireland - highly commended in the medium-span aesthetics category 2008