LTG Infra said that the new tender follows consultations with the market and clarification of the requirements. Bids had originally been invited in January (link opens in new tab).
"The new railway bridge over the Neris River near Jonava is one of the most challenging and technically complex engineering structure in the construction of the Rail Baltica railway, said CEO Karolis Sankovski. "It will be the longest railway bridge not only in Lithuania but also in the Baltic States. To ensure that the contractor will be able to carry out such a challenging task the market has been consulted since the initial call for tenders."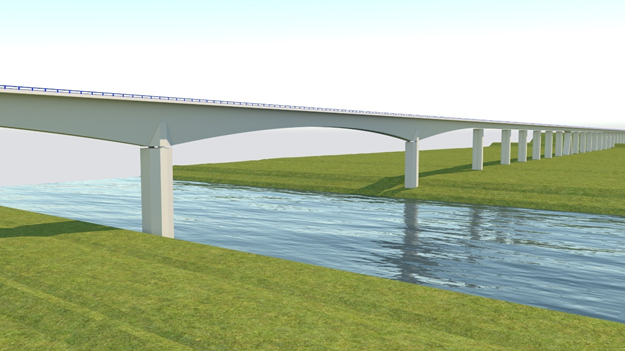 The first call for tenders was suspended in the light of participants' comments.
"One of the strategic goals of LTG Group companies is transparent tenders, which ensure the best result," said Sankovsji. "Taking into account the remarks of market participants, we are announcing a new tender, with even more detailed parts of the technical project, shortened deadlines, revised concepts and their explanations. Moreover, the procedure for evaluation of tenders has been reviewed and clarified."
In total, the new bridge will have a length of 1,510m and its longest span will be 150m. It will be part of a completely new stretch of railway between Kaunas and the Lithuanian-Latvian border.
The US$7 billion Rail Baltica project involves laying an electrified European standard gauge two-way railway line, running from Warsaw through Kaunas to Riga and Tallinn. The combined length of the Rail Baltica railway line in the Baltic States will reach 870km: 392 km in Lithuania, 265 km in Latvia, and 213 km in Estonia.